Great rivalry in the offing: Top Android smartphones to challenge Apple iPhone 5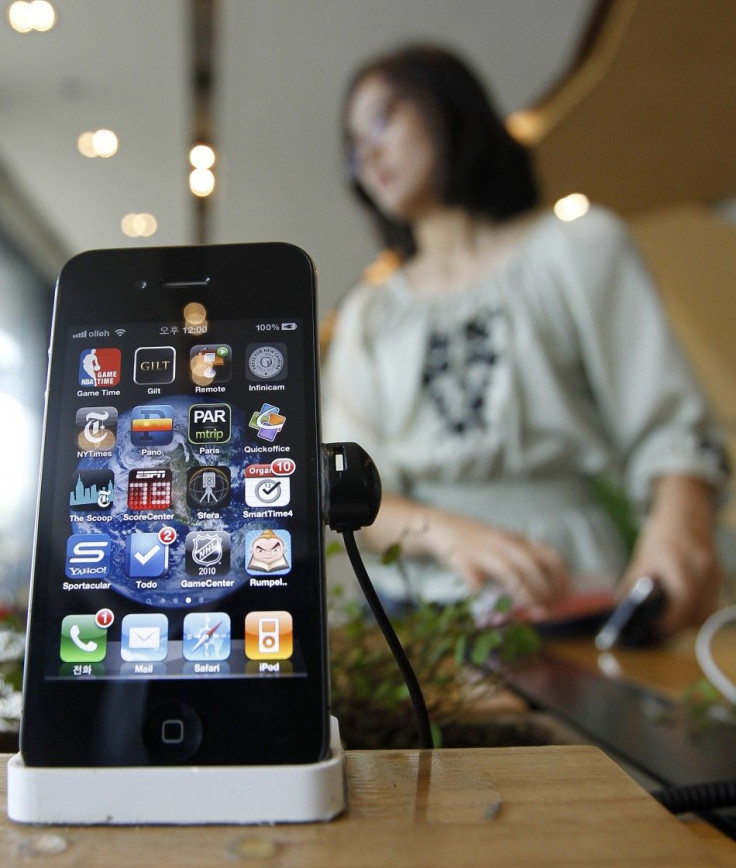 It would be treading the beaten track to say that Android OS-based Smartphones and tablets will give iPhone 5 a run for its money when (?) finally Apple launches it. And it's going to irk Apple fans no end to suggest that a range of Android phones are zooming in on Apple's rear view mirror. But a look at how the Android camp is sharpening its arsenal will prove that iPhone 5 will have credible challengers.
Here's a look at a few of them.
Nexus 4G
Google's Nexus 4G is readying to hit shelves in November. According to a BGR report, the high-end smartphone will be powered by a 1.2/1.5 GHz dual-core processor and have 1GB RAM, 4G connectivity. It will have a 5MP camera capable to record 1080p HD video content while its 4.3-inch display will bring a 1280×720 p resolution.
The Nexus 4G will run Google's Andorid 4.0 operating system, codenamed the Ice Cream Sandwich.
The camera's image sensors will be capable of taking high quality images in low brightness environments. The Nexus 4G will 'revolutionize the processing power standard and display quality for mobile phones,' says nextiphonenews.
According to BGR, this 'beast' of a phone will be Google's flagship smartphone. It has dual core 1.2 or 1.5 GHz Snapdragon processor, 1GB of RAM, a monster sized screen with 720p will accompany the ability of 1080p HD video capture and playback and front and rear cameras.
Samsung Galaxy SII
There have been reports that Samsung Galaxy S II is likely to hit the shelves in July. And, beware Apple fans, the Galaxy SII is dubbed variously as 'iPhone slayer' and a 'superphone'.
The Galaxy S II sports a 4.3-inch AMOLED display with 800x480 screen resolution and is powered by a dual-core 1GHz ARM Cortex-A9 Mali-400MP GPU Orion chipset processor. It has 1 GB RAM and comes in 16 GB and 32 GB internal memory configurations. The phone also sports an 8 MP rear-facing and 2 MP front facing camera. Galaxy S II has 1080p video capture capability. The phone optimizes Google's Android 2.3 or Gingerbread.
PC World reported that Samsung plans to launch its latest Android flagship phone in over 120 countries, and that carriers across the globe pre-ordered 3 million Galaxy S II smartphones. Samsung plans to sell 10 million units in one year, which will however, be less than the number of iPhones Apple sells in one quarter. But think again, Galaxy SII is just one among a cluster of Android phones.
Droid Bionic LTE
Motorola is said to be readying its LTE-capable Droid Bionic on Verizon in a couple of months in what will be a pre-release shock for IPhone 5. It will be hard for Apple to make fans wait until it launches the world phone while Motorola and others race past them.
The Droid Bionic will sport a 1GHz NVIDIA Tegra 2 AP20H dual-core processor. ... we are incorporating several enhancements to make this an even better consumer experience. This includes expanded features, functionality and an improved form factor. Motorola Mobility and Verizon Wireless are very excited about bringing the 'new' DROID BIONIC to market, Motorola said in its website. Droid Bionic follows Motorola's original DROID that was launched in 2009. DROID X, DROID 2 Global and DROID PRO were Bionic's predecessors.
The LTE Droid Bionic will have a front-facing video camera and video conferencing capabilities, HD video capture and a slew of business features, according to PC World. The Droid Bionic is ready for business with data security, encryption and loaded with Quick Office for document editing.
Photon 4G
It is said Apple's iPhone 5 will be a global phone capable of running both on GSM and CDMA networks. Japanese tech site MacOtakara reported that the smartphone will feature a SIM card slot "for countries except United States".
But it's pointed out that some phones have already beaten Apple on this. For example, Motorola Photon brings "global 4G connectivity and 3G support" and customers can use it on CDMA networks in the US and on GSM networks abroad.
The PHOTON 4G delivers a dual core processor, 1GB of powerful PC-grade RAM, combined with Sprint's 4G network, empowers you to browse, download and multitask all at maximum speeds, according to Motorola. It has hardware specs like a 4.3" qHD touch display and 1GHz dual core processor, as well as an astonishing HD video capture and playback capability.
It has got an 8MP camera and offers the largest total memory of WiMAX smartphones with 16GB of built in memory which can be expanded to a total of 48GB.
Motorola says PHOTON 4G can stream the latest Hollywood hits and TV shows instantly, which people can watch on stunningly crisp 4.3" qHD display. With 16GB of onboard storage with the option to expand storage of up to 48GB with an optional SD card, PHOTON 4G allows you to keep photos and videos directly on the device.
© Copyright IBTimes 2023. All rights reserved.