Greece Offers Concessions At Key Euro Zone Meeting; Fails to Convince Creditors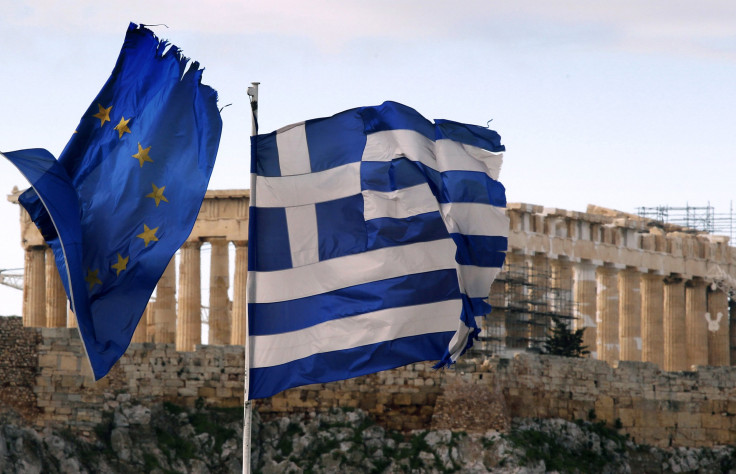 Update as of 6:48 a.m. EDT: Greece failed to make any headway with its creditors over proposed reforms after the euro zone's top official said Friday that the country needs to make "significantly more progress" if it is to get access to valuable capital, the Associated Press reported.
Speaking to reporters after the meeting in Riga, Latvia, euro zone head Jeroen Dijsselbloem told reporters that there are still "wide differences" between the two sides, and ruled out the possibility of a compromise that would give Greece access to part of its 7.2 billion euro ($7.8 billion) bailout. Without the funds, Greece could potentially go bankrupt and be forced to leave the euro zone.
Original story:
Greece offered compromises on key reforms before its talks with international lenders on Friday, seeking to secure new funding as the country's coffers run increasingly low. In a blog post published on Friday, Greek Finance Minister Yanis Varoufakis said Athens would agree to some of the creditors' demands ahead of the meeting with eurozone finance ministers in Riga that began later in the day.
"We and our partners already agree on much," he wrote. "Our government is eager to rationalize the pension system (for example, by limiting early retirement), proceed with partial privatization of public assets ... create a fully independent tax commission."
Greece's ruling Syriza party, which came to power in January, opposes the EU's proposed measures that would limit early retirement schemes and ease pressure on the country's troubled pensions system. The creditors had also called for privatizing state assets and granting more independence to Athens' tax authority, both of which Syriza had opposed.
However, creditors have not been forthcoming on easing their reform demands, and have held off on supplying Greece with a tranche of scheduled relief funds. Despite repeated breakdowns in the negotiations as both sides refuse to yield to each other's demands, Greece's creditors recently said that the talks have been moving more smoothly in March. But, in the meantime, Athens is running out of money. Despite its battered finances, Greece has made its payments to the International Monetary Fund on schedule.
As the meeting began on Friday, Eurogroup President Jeroen Dijsselbloem warned that there is a "great sense of urgency" surrounding the crisis, the Associated Press reported. He added that Greece needed "to make sure there's enough money available to keep the government running."
Greece has made previous concessions to its creditors before, but they have been deeply unpopular with many at home who felt the left-wing party had abandoned its original anti-austerity stance in the face of financial ruin. A February protest -- the first anti-government demonstration since the Syriza party came to power -- broke into violence as activists hurled petrol bombs and stones at riot police.
© Copyright IBTimes 2023. All rights reserved.
FOLLOW MORE IBT NEWS ON THE BELOW CHANNELS