Greece 'Prepared To Accept' Creditors' Bailout Proposal: Prime Minister Alexis Tsipras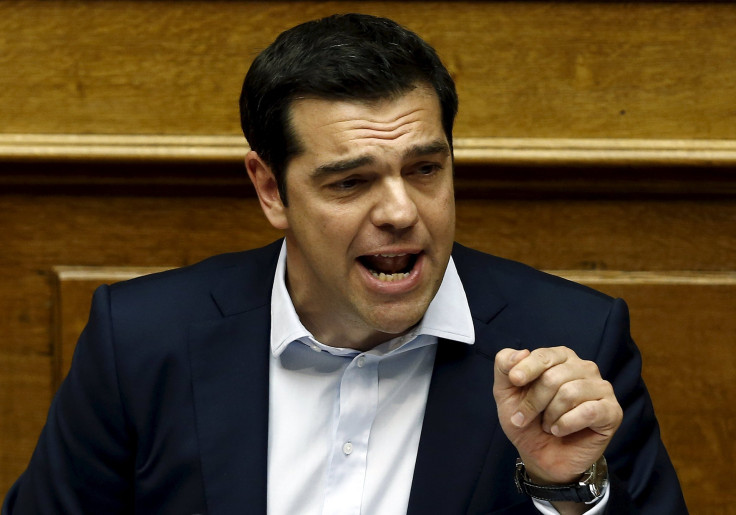 A day after Greece became the first developed nation to default on an International Monetary Fund (IMF) loan, the Greek government told its creditors that it is willing to accept many of the terms of a bailout package that it had earlier rejected. Fears of a Greek default have unnerved European markets over concerns that it would ultimately signal a break with the eurozone.
In a letter sent Tuesday to a so-called troika of lenders, Greek Prime Minister Alexis Tsipras wrote that his government is prepared to accept the deal proposed by its creditors over the weekend, subject to certain "amendments, additions or clarifications."
In the letter, Tsipras asked the creditors to ensure that the current 30 percent discount on Value Added Tax provided to the Greek islands is maintained and that the process of raising the retirement age to 67 begins in October and not immediately. He also sought to delay defense spending cuts and the phasing out of an income supplement to poorer pensioners in the country.
"Our amendments are concrete and they fully respect the robustness and credibility of the design of the overall program," Tsipras wrote.
However, the proposal, which comes ahead of a planned referendum in Greece on Sunday, was reportedly rejected by German Finance Minister Wolfgang Schaeuble on Wednesday, who claimed that the letter "did not provide further clarity."
"First of all, Greece must be clear about what it wants," Schaeuble reportedly said, adding that as of now, there is "no basis" for serious negotiations with the Greek government.
© Copyright IBTimes 2022. All rights reserved.
FOLLOW MORE IBT NEWS ON THE BELOW CHANNELS