Greece Pushes Debt Compromise, While Creditors Leave Talks Exasperated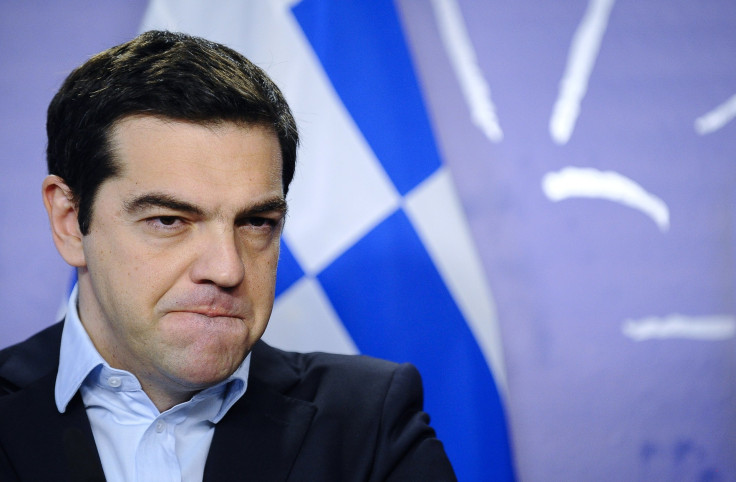 Greece's foreign minister likened the country's precarious negotiations with international creditors to a "game of chicken" Friday, after talks between the country's leftist government and eurozone finance ministers failed to make any substantive progress.
In an interview with Reuters, Foreign Minister Nikos Kotzias said that Greece and its eurozone partners need to compromise on creating political policies that will foster growth and allow the country to pay its debts.
"So you are not giving a solution to Greece, you press the Greek government? What can be the solution? Golden Dawn is coming. Nobody has an interest in that, so that is why they will find a solution," he added, alluding to the Greek far-right party, which has made electoral gains in recent years.
The comments came shortly after a meeting in the Latvian capital, Riga, saw a proposal from Greek Finance Minister Yanis Varoufakis -- which called for the country to receive some bailout funds early in exchange for partial reforms -- comprehensively rejected.
Officials present at the meeting spoke of being "tired" and "annoyed" with the way the talks are going. The points were made "very vigorously," Austria's Finance Minister Johann Schelling told the Associated Press.
Greece made a deal with its creditors in February that would see a further 7.2 billion euros ($7.7 billion) of bailout funds released to it, in exchange for the country agreeing a widespread economic reform package.
But, with days to go before an end-of-April deadline, Greece appears unlikely to be able to agree to a package of reforms, or have the country's parliament pass them.
Greece is due to make a 750-million euro payment to the International Monetary Fund on May 12, which it appears unlikely to be able to fulfill without further financial assistance.
© Copyright IBTimes 2023. All rights reserved.