Greece Unemployment Rate Rises Again, To 26.9%; For Young Greeks: 57.5%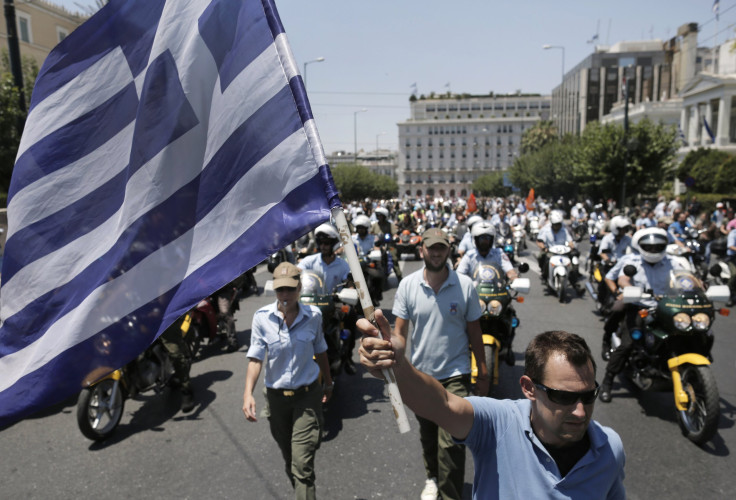 Unemployment continues to climb in Greece. On Thursday the faltering European nation, which has to date received 206 billion euros ($270 billion) worth of bailout funds and is about to receive more money in return for more layoffs of state workers, reported its jobless rate ticked up to 26.9 percent in April, from 26.8 percent a month earlier and 23.1 percent from April 2012.
This is the highest unemployment rate since the Hellenic Statistical Authority began publishing employment numbers, in 2006. In April 2008, the unemployment rate was 7.8 percent.
For young Greeks, the situation is dire. The jobless rate for Greeks aged 15 to 24 is a staggering 57.5 percent. The good news: That number is down from 58.3 percent in March.
The numbers suggest that Greece continues to falter as it tries to reel in spending and debt. On Monday, euro zone finance ministers agreed to release 6.8 billion euros in the country's 24th bailout tranche since March 2010.
"The Eurogroup commends the [Greek] authorities for their continued commitment to implement the required reforms that have already led to a significant improvement of cost competitiveness, an impressive strengthening of the fiscal position and a more resilient banking sector," said a Eurogroup statement after the deal was announced.
As part of the deal, Athens agreed to ax 4,000 more state jobs by the end of the year and reassign 25,000 civil servants. It also pledged to crack down on tax evasion.
© Copyright IBTimes 2023. All rights reserved.