Greek Parliament Approves New Austerity Measures Amid Protests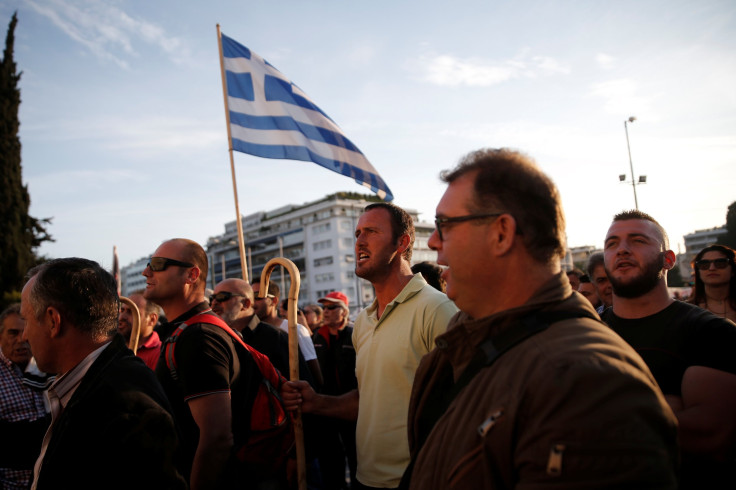 Greek lawmakers in Athens agreed to implement a round of tax hikes and pension cuts on Sunday in exchange for more bailout funds from the European Union and the International Monetary Fund. The legislation approved by the Greek Parliament is expected to save the country some $6.2 billion.
Finance ministers from countries within the Eurozone will convene Monday in Brussels in an attempt to finalize a Greek bailout deal.
The streets of Athens were rife with unrest in the days leading up to Sunday's austerity vote. On Friday and Saturday, Greek unions paralyzed infrastructure and other services with a general strike. On Sunday, nearly 15,000 protesters took to the streets in Athens and Thessaloniki according to police.
But Syriza, the left-wing governing party in Athens, faced pressure from the EU and the IMF to cut its spending further in exchange for needed bailout funds. The IMF has described Greek pensions as "unaffordably generous," and argued that cutting them is essential for putting Greek finances back on a stable footing.
A statement from European finance ministers said that participants at Monday's meeting will review "a comprehensive package of policy reforms as well as the sustainability of Greece's public debt." The statement described both elements as essential in order to "unlock further financial assistance to Greece."
© Copyright IBTimes 2023. All rights reserved.