Greek Wages Are Falling Fast And Well Below Euro Zone Averages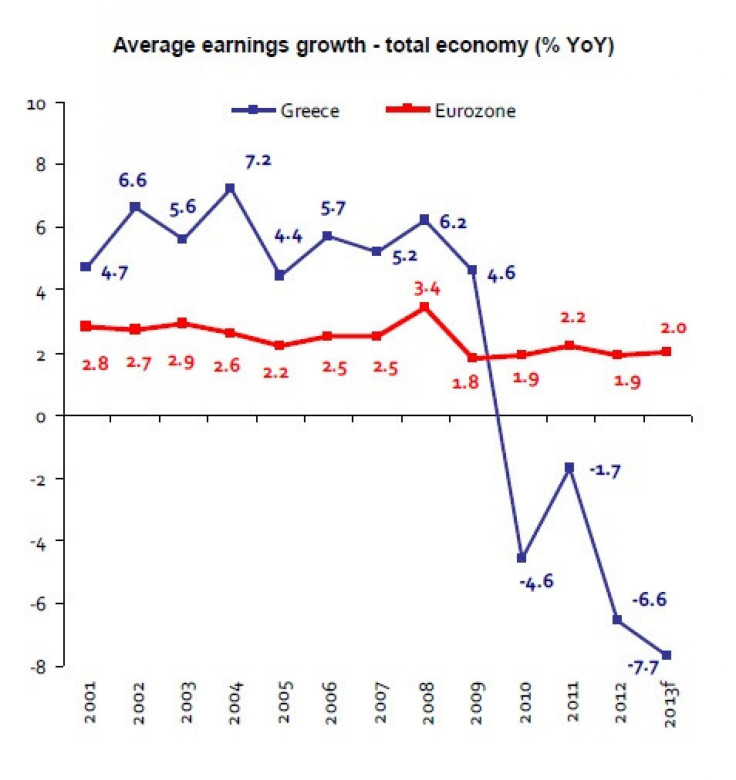 Greek wages have plummeted to their lowest levels in more than a decade, reports Eurobank Ergasias.
Earnings in the debt-choked country -- which has returned to economic doldrums in recent weeks after some brief signs of recovery -- sank 7.7 percent from FY 2012 to 2013, according to a new chart from Greece's third-largest bank.
Fresh financial disaster is looming as the Troika -- the European Commission, European Central Bank and International Monetary Fund trio that bailed out Greece and other economically devastated countries -- put new pressure on Athens on Tuesday to meet the strict conditions of its bailout in order to receive its next aid payment.
The rest of the euro zone grew by a meager 2 percent. But on Wednesday, Standard & Poor's Ratings Services downgraded three major European banks from A+ to A.
© Copyright IBTimes 2023. All rights reserved.