Ground control receives signal from Russia's 'lost' military satellite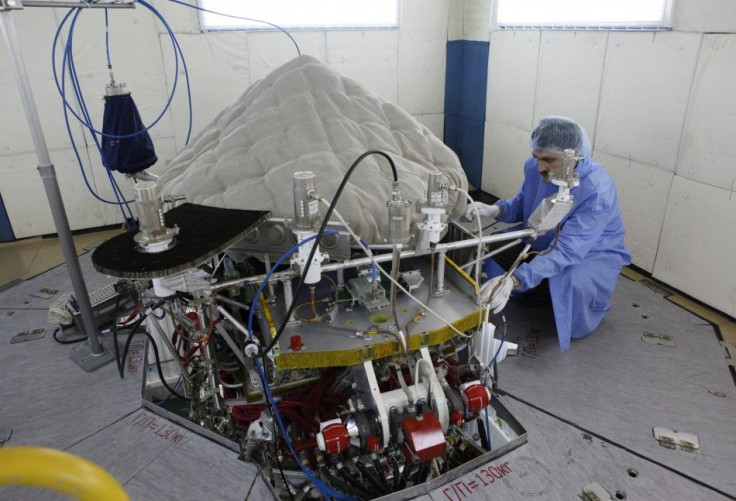 Russian ground control has received the first signal from the military satellite Geo-IK-2, deemed lost two hours after launch on Tuesday, the Itar-Tass news agency said on Wednesday.
The agency said sources in the Russian rocket-space industry informed that "the first signal was received from the satellite on Wednesday morning."
The Voice of Russia too has confirmed that ground control has restored connection with a new dual-purpose geodesic satellite. It quotes sources in the Russian space industry as saying that some technical defects prevented the satellite from reaching a designated circular orbit after it was launched by the Rokot carrier rocket from the Plesetsk cosmodrome on Tuesday. The satellite was missing just two hours after liftoff.
Itar-Tass reported on Tuesday that Russia's Space Forces Commander Lt. Gen. Oleg Ostapenko confirmed the search was on to find the missing defense satellite. It had also reported that Russia's Defense Ministry has formed a commission to investigate the missing of the satellite.
Geo-IK-2, an Earth-observation satellite, was designed to build three-dimensional maps to aid the Russian military, AFP had reported earlier. It was expected to launch into a circular orbit about 600 miles (1,000 km) above the Earth.
The satellite launch failure comes just five weeks after Russian President Dmitry Medvedev fired two top-ranking space officials following the botched launch of a Proton rocket carrying three new navigation satellites, space.com has reported. The Russian president had also reprimanded Anatoly Perminov, chief of Russia's Federal Space Agency, after the December 5 launch failure.
© Copyright IBTimes 2023. All rights reserved.