Growing Spats Between Countries Leads To Need For More Cross-Border Lawyers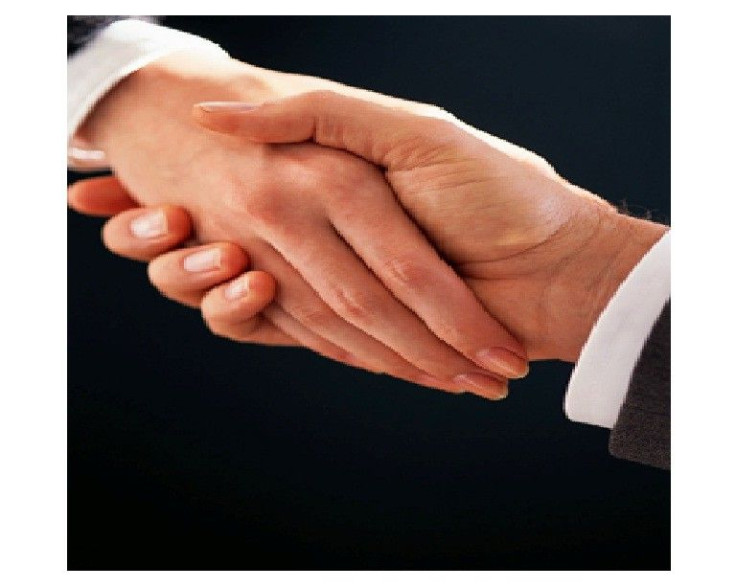 The number of fresh arbitration cases filed with the International Center for Settlement of Investment Disputes last year reached its highest level in four decades, the ICSID said in a report last week.
Political turbulence and volatile market conditions stemming from the European debt crisis and the aftermath of the Arab Spring are driving a global demand for international mediators, investment arbitrators, and dispute-resolution specialists, as business contracts rupture under pressures from changing governments, rising debt levels, and panicked investors pulling out of countries altogether.
The ICSID registered 38 arbitration and mediation cases last year at a time of increasing claims for lost money or termination of business agreements between companies under pressures from new governments and economic policies.
With the European debt crisis having entered its fourth year in 2012, the number of case filings continued to be elevated at 21 at the midpoint of this year, and it is expected to surge to enormous proportion by the end of the year.
Disputes Associated With The Arab Spring
Before the Muslim Brotherhood's preferred candidate, Mohammed Morsi, won Egypt's presidential election in June, the military government had more or less held sway over the country since former President Hosni Mubarak was deposed on Feb. 11 of last year.
With the backing of the Supreme Council of the Armed Forces, Egypt accused a German license-plate manufacturer and some Egyptian officials of violating its laws with regard to a business agreement initiated under Mubarak's rule. Employing the arbitration clauses in its agreement with Egypt, the German manufacturer is working with an international law firm to mediate the situation, according to a source familiar with it.
The European Debt Crisis
A fresh wave of disputes is also expected to arise from market conditions exacerbated by the credit crunch in Europe. "There are disputes arising from market conditions and the credit crunch" in the euro zone, said Raid Abu-Manneh, a London-based partner at Meyer Brown. "You're more likely to pursue cash in claims as it is more valuable and less available. If clients have lost money, they are more likely to pursue it."
If Greece were to exit the euro zone, then there could be an effect on payment obligations between business entities in the region, some investment arbitration professionals said. Although such a euro-zone exit might be a force majeure event -- an occasion when contracts are suspended due to events that lie beyond the control of either party -- it raises a slew of fresh and practical problems that will keep investment arbitration lawyers busy for months and even years.
"The question is what payments will continue to flow between Greek entities at the contract level," said Christian Leathley, a partner of dispute resolution at Herbert Smith in London and a co-chair of the Dispute Resolution Interest Group. "That raises the real and practical problem of what currencies payments should be made in. And you could have investor state claims against Greece."
Arbitration Mediation
Investors are now recognizing the value inherent in building long-term relationships. Foreign investors, who are pulling out of European and Middle East nations laden with political and economic instabilities, are turning up on the doorsteps of tribunals or third-party mediators and conciliators in the hope of resolving ensuing conflicts calmly. Equipped with a burgeoning client base across diverse industries and businesses, mediation and conciliatory law firms are becoming more selective about who they hire. Legal scholars point out that it would bode well for fresh law-school graduates intent on making it in the field of international arbitration law to fine-tune their problem-solving, conflict-resolution, contract-negotiation, and other transferable soft skills.
Although the supply forces of this business are strengthening in terms of the professional diversity of lawyers handling various cross-border cases, the male-dominated bastion of international arbitration itself is in want of racial, geographic, and gender diversity. "It's important to get more local and regional actors and constituents involved in efforts aimed at resolving cross-border disputes," said Anna Spain Bradley, an associate professor of law at the Colorado Law School and a co-chair of the Dispute Resolution Interest Group.
Amid regulatory challenges and political sensitivities, arbitration law firms are reinventing themselves afresh to meet the rising demand for boutique services.
"Even traditional litigation firms are realizing that international arbitrations [of] cross-border disputes are becoming the only way to go forward," said an arbitrator who asked not to be identified.
© Copyright IBTimes 2022. All rights reserved.
FOLLOW MORE IBT NEWS ON THE BELOW CHANNELS