'GTA 5' PS4, PC, Xbox One Release Date Rumors: Game To Launch Nov. 14?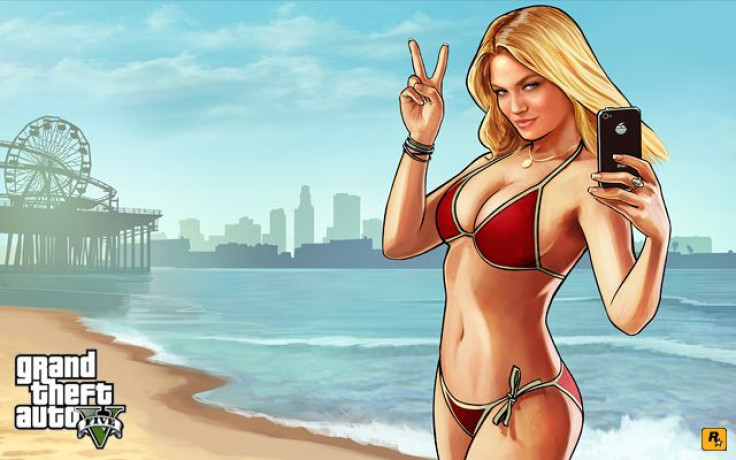 In June, developer Rockstar Games of New York announced 2013 action-adventure game "Grand Theft Auto 5" would be coming to PC, Xbox One and PlayStation 4 though it didn't give a specific release date.
The title may be coming Nov. 14, a posting on UK shopping site Coolshop.com indicates, showing the game's listing for all three platforms.
Check out the screenshot below. Some fans are noting the game's price -- 37.96 pounds ($65) -- is a bit higher than the standard $59.99 video game price tag. This seems a bit strange, but it could simply be a placeholder for the upcoming title, which is expected to launch in the third or fourth quarter.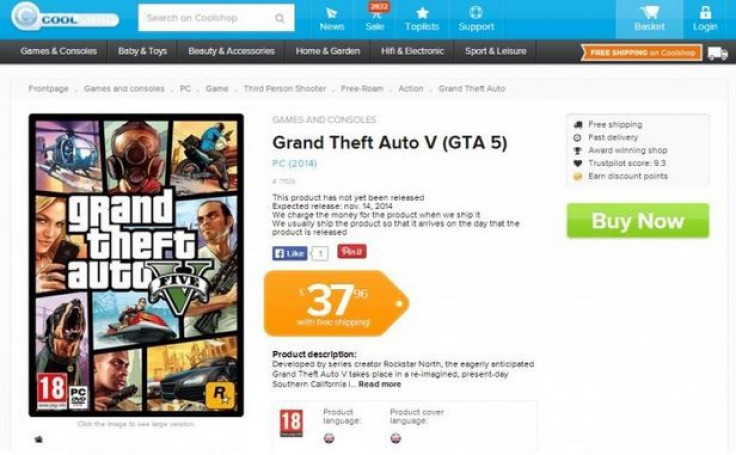 "Grand Theft Auto V" launched in October for the Xbox 360 and PS3. It's an open world action game developed by Rockstar North of Scotland and published by Rockstar Games. "GTA V" received highly favorable reviews and was the 15th installment in the "GTA" series and the first game since 2008's "GTA IV." The Spike Video Game Awards gave the title the Most Anticipated Game award in 2012. Following its release, the game received the Game of the Year award at the 2013 Golden Joystick Awards. Only three days following its release, IGN listed "GTA V" as second on its list of "Top 25 Xbox 360 Games."
Within just 24 hours of its release, "GTA V" generated more than $800 million in revenue, which equates to selling about 11.21 million copies. Three days after its release, the title had surpassed $1 billion in sales. By Oct. 7, less than a month after the game's Sept. 17 release date, "GTA V" became the largest digital release in the PlayStation Store for the PS3. The game also received a score of 8/10 on Gamespot.com.
© Copyright IBTimes 2023. All rights reserved.