Guatemala President Otto Perez Molina Stripped Of Immunity, Paving The Way For Impeachment Proceedings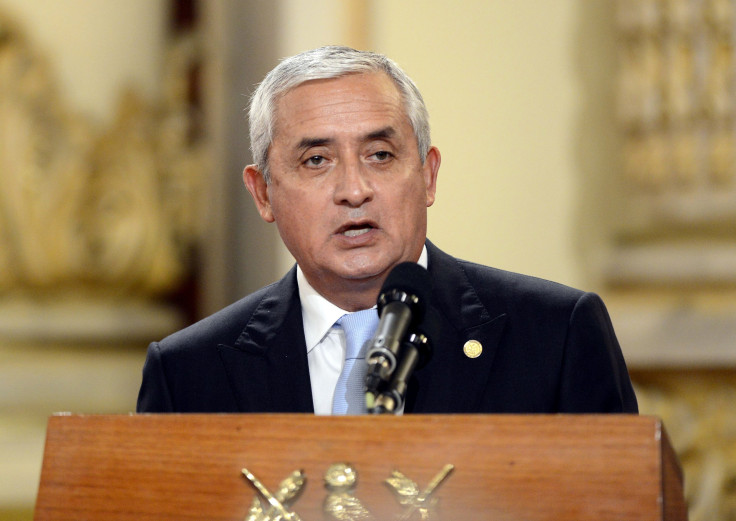 The Guatemalan Congress voted on Tuesday to strip President Otto Perez Molina's immunity from prosecution, the Associated Press reported. Perez Molina's revoked immunity could trigger a criminal trial in connection to a corruption scandal, which could possibly lead to his impeachment. This is the first time a president has been stripped of immunity in a Central American country.
The vote comes only five days before presidential elections, and despite a corruption scandal, Perez Molina had previously vowed to remain in office until his term ends in January, the Financial Times reported. Molina was not stripped of his immunity during a vote Aug. 13, in which 105 votes were required for the proposal to pass in the 158-member legislature -- but that was before prosecutors accused him of defrauding the national customs service of millions of dollars, Agence France-Presse reported. A congressional investigative committee, though, recommended three days ago that lawmakers strip Perez Molina of immunity.
The second vote was carried out Tuesday by 132-0, with 26 deputies absent. Anti-corruption protesters who had been demonstrating for 19 weeks formed a human cordon to allow deputies to safely enter the chamber.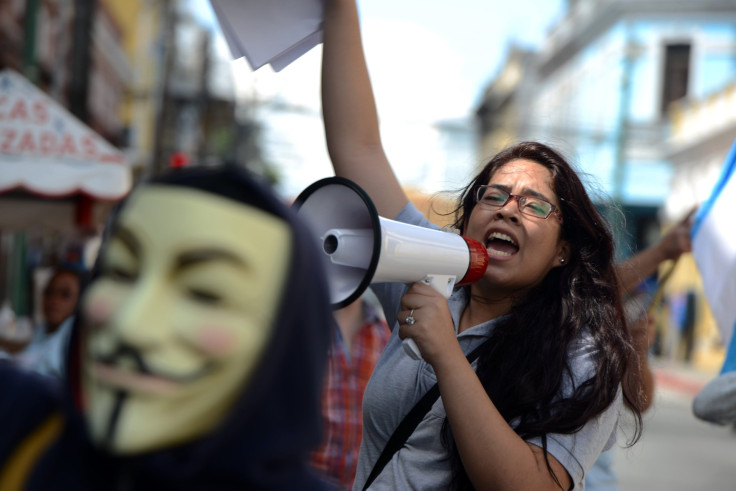 Perez Molina allegedly ran a system in which businesses paid bribes to clear their imports through customs at a small portion of the actual tax rate. The scandal was dubbed "La Linea" (The Line). Guatemalans have been protesting every week since April. Perez Molina has repeatedly denied the allegations.
"I have not received a cent from this fraudulent system," he said Monday, AFP reported. "I reiterate yet again my position on the allegations made by the prosecution, and it is that I am completely calm."
Perez Molina has been in power since 2012 and was constitutionally barred from running for re-election, with his term ending on Jan. 14.
© Copyright IBTimes 2022. All rights reserved.
FOLLOW MORE IBT NEWS ON THE BELOW CHANNELS