Will Guatemala President Otto Perez Molina Resign? Guatemalans On Strike Amid Corruption Scandal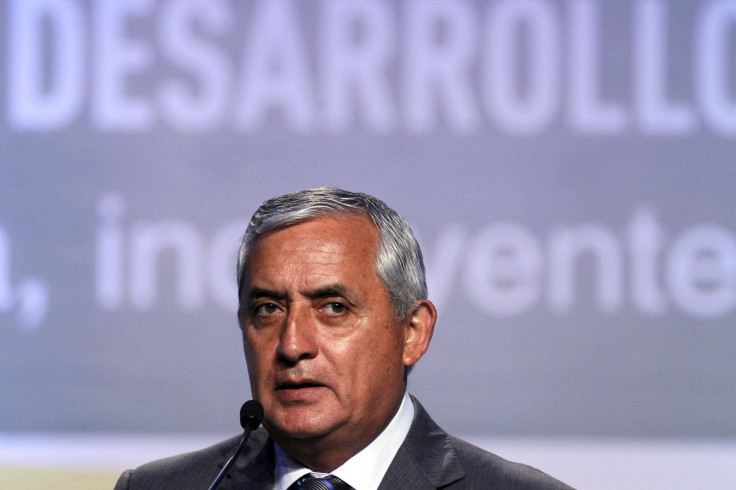 Thousands of students, teachers, farmers, business owners and other citizens in Guatemala are staging massive marches and a national strike Thursday to call for President Otto Perez Molina's resignation as he grows increasingly politically isolated. Perez Molina has refused to step down from office even as prosecutors said he was likely heavily involved with a customs fraud scandal that has prompted a widespread political crisis in the country.
Several Guatemalan universities and businesses closed Thursday to prepare for the marches, while hashtags like #RenunciaYa (Resign Now), #YoEstoyPorGuate (I Am For Guatemala) and #YoNoTengoPresident (I Have No President) circulated widely on social media. Protesters said the marches could last for a number of days.
Perez Molina has been the target of weekly demonstrations across the country for several months since an investigative commission unveiled a sprawling corruption scheme in which customs officials allegedly lowered rates for select importers in exchange for kickbacks. But that pressure has reached new heights after prosecutors last week accused Perez Molina and ousted Vice President Roxana Baldetti of being ringleaders in the scheme. Baldetti remains in custody after being arrested last week.
A slew of top government officials, including the ministers of health and the economy, resigned over the weekend in their disapproval of the president. But Perez Molina affirmed he would not resign, even as prosecutors received approval to start an impeachment process against him and called on him Wednesday to step down and "prevent ungovernability that could destabilize the nation."
"I will not resign and will fully submit myself to the legal process," Perez Molina said in a televised address earlier this week, saying he had no participation in the scandal.
The scandal has taken a heavy political toll on Guatemala's government over the last few months as public indignation over corruption has grown. Several high-level officials resigned over their connection to the scheme, and Baldetti was forced to resign as vice president while facing an impeachment vote.
Thursday's marches come just a week before Guatemala is scheduled to vote in national elections that will determine Perez Molina's successor. The corruption investigations have prompted a new wave of political activism in the country, which had long been known for widespread impunity, with protesters calling not just for the president's resignation but also a wider corruption sweep of all of Guatemala's political institutions.
© Copyright IBTimes 2023. All rights reserved.