Haiti Prime Minister Laurent Lamothe Resigns, Political Protests Leave One Dead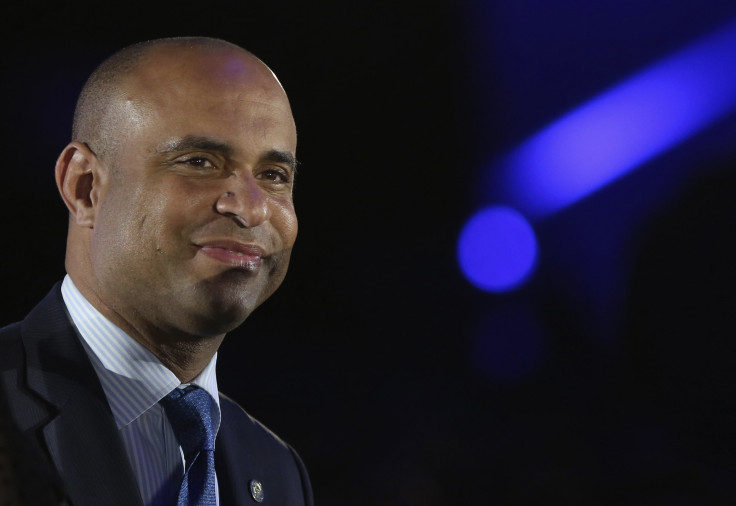 After days of violent anti-government protests in Port-au-Prince, Haiti's capital city, the country's prime minister announced his official resignation early Sunday. Laurent Lamothe's decision to step down comes after calls were made for both he and Haitian President Michel Martelly to resign amid political unrest resulting from a failure to proceed with scheduled elections.
"I leave the position of prime minister this evening with a feeling of accomplishment," Lamothe, 42, said of his leave, according to CNN. "This country has undergone a deep and dynamic transformation and a real change in benefit of its people," he added, according to AlJazeera.
It remains unclear whether Martelly, who reportedly persuaded Lamothe to resign, will follow suit. If Martelly does not resign before January, he will rule by decree until elections take place following the dissolution of parliament in the new year, Bloomberg reports. Martelly has served as president since 2011.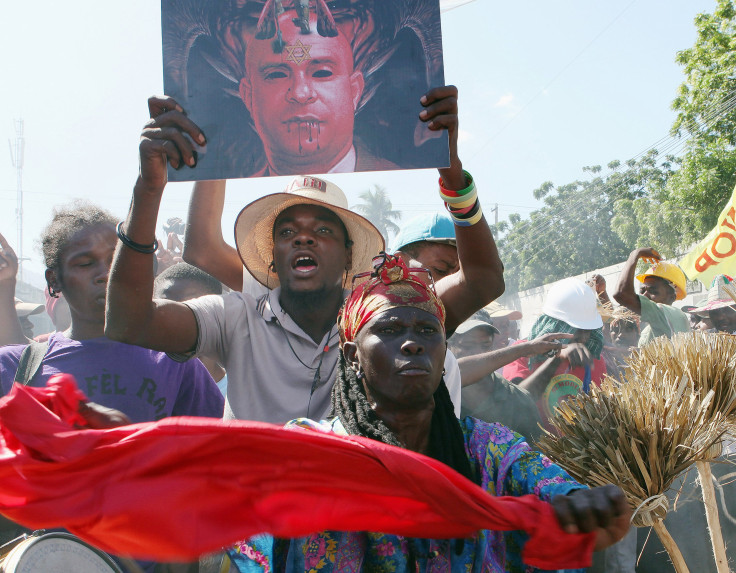 Prior to Lamothe's resignation, a man who has not yet been unidentified was shot and killed on Saturday. According to the Associated Press, the man, reportedly in his mid-30s, was not protesting when he was killed. He was shot during a protest when hundreds attempted to break through police barricades and enter the presidential palace. It is still unknown who fired the shot. Bloomberg reports that United Nations peacekeepers had used tear gas on protesters near the palace on Dec. 12.
Demonstrations in the streets of Port-au-Prince to protest the government's decision to go three years without parliamentary elections started earlier this month. The last election was supposed to take place in October.
Some images of the rally obtained by Reuters show protesters sporting photos of Lamothe depicted as a demon (above) and a sign blaming Haiti's U.S. Ambassador Pamela White for her lack of assistance in their efforts.
The political unrest in Haiti follows its nearly five-year battle to recover from a devastating 7.0-magnitude earthquake that rocked the island nation in 2010, and left more than 200,000 residents dead. While an estimated 1.5 million people were left to live in tent cities following the disaster, USA Today reports that 92 percent of those who are still in Haiti are struggling to rebuild their lives while avoiding starvation and robberies.
© Copyright IBTimes 2023. All rights reserved.