Hajj Costs: Saudi Arabia Charging Muslims More For Holy Pilgrimage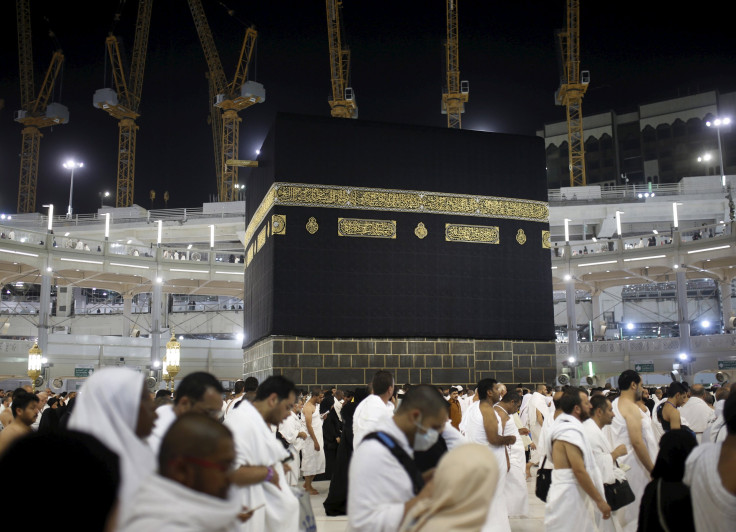 Leaders within the Muslim community in South Africa are questioning the motive behind a proposal to increase visa fees for those traveling to Saudi Arabia for annual religious pilgrimages to the holy city of Mecca. The price hike would make it more difficult for Muslims to attend Hajj and Umrah, officials said during an urgent meeting Sunday in Johannesburg.
The proposed increase would see visa fees rise from the current 350 Saudi riyal ($93.32) to 2,000 riyal ($533.26), making it the pilgrimage unaffordable for ordinary Muslims, who say the Saudi government shouldn't try to profit from something that is purely religious, AllAfrica reported. The fee excludes first-time travelers.
It was not immediately clear if the proposal had already been implemented as policy. A committee of South African Muslims was created Sunday to seek clarity on the issue, according to local news outlet IndependentOnline article.
Leaders within the South African Muslim community, many of who were at the meeting Sunday, have not been able to engage with the Saudi embassy in Pretoria or Dirco or the Saudi government yet, Moulana Ebrahim Bham, the secretary-general of the Council of Muslim Theologians, said. However, an online petition to the Saudi Embassy and General Commission for Tourism calling for the "inhumane" visa prices to be scrapped has already gathered nearly 10,000 signatures.
Using the hashtag #UmrahVisaFeesMustFall, concerned Muslim community members and organizations worldwide called for the new fees to be eliminated completely.
Millions of Muslims worldwide travel to Mecca every September to participate in the Hajj — a five day journey that re-enacts the actions of the Prophet Muhammad in his "farewell pilgrimage" in AD 632, and one of the five central pillars of the Islamic Faith meant to absolve the faithful of sin and bring them closer to God. While the Hajj is said to be compulsory for every able-bodied Muslim who can afford it, Umrah is a lesser pilgrimage to Mecca which can be performed at any time of the year.
The visa hikes have sparked a global outcry, with the Egyptian Travel Agents Association and the National Federation of Travel Agencies of Morocco suspending Hajj and Umrah trips in an attempt to abolish the new fees. The fee increase "is going to impact negatively on Muslims not only in South Africa but across the world," said Yusuf Abramjee, social activist and co-chairsperson of the Johannesburg meeting. Turkey and Jordan have additionally expressed their disgust while a number of meetings were held in India over the weekend to discuss the matter, according to a News24 report.
The deputy chairperson of the newly formed Muslim committee expressed his surprise that an Islamic country would be making the pilgrimage more costly for followers of Islam. "Every Muslim in the world has the right to visit these places. Why must you turn it into a business venture?" asked Moosa Akoodie.
© Copyright IBTimes 2023. All rights reserved.
FOLLOW MORE IBT NEWS ON THE BELOW CHANNELS