?Halo 4? Box Art Leaks Ahead Of November Release Date [PHOTO]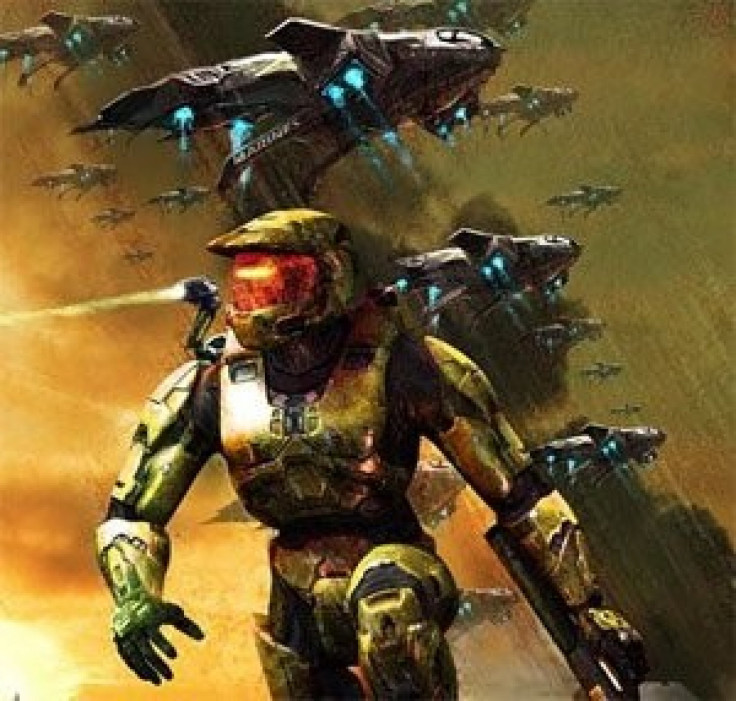 The cover art for 'Halo 4' leaked online Monday night after Xbox Live sent emails out to its members containing snippets of the complete image. Check out the fully assembled image here.
One of 32 different pieces were sent out to every Xbox Live subscriber at around 9:30 pm with a short message titled Your piece of the Halo 4 puzzle. Within an hour the puzzle had been solved by spawn031, a member of the Neogaf.com online forum.
The overall reaction from Halo fans on the forum was positive, though one user calling himself Vire was quick to criticize.
Too much going on from a composition standpoint. Looks like an over muddled Michael Bay film shot, he wrote. It's okay I guess, but I would have a preferred something a bit more simple.
'Halo 4' the first game in the franchise not being developed by Bungie Studios, is set for release in time for the holiday shopping season . Although the game is still season's away from going on sale, speculation over how 343 Industries will handle the sci-fi shooter franchise.
Recently, new toys based off of the Halo franchise offered a few clues to gamers as to which enemies will appear in Halo 4. The images first surfaced on All Games Beta and include action figures dipecting Master Chief, Elite Zealot, Grunt Storm and Spartan Warrior. The image also shows the back of the toy package and hints at characters that are coming soon, including Cortana and a Spartan Soldiers, as well as new additions Crawler and Watcher.
Videogame bloggers were quick to speculate on the images.
Judging from the Crawler's canine-like design, we're guessing it'll be a very quick, ground-based enemy that rushes the player down, much like Gears of War's Wretches, wrote Tamoor Hussain of ComputerAndVideoGames. As for the Watcher, we're anticipating an annoying flying enemy that'll either pester players with pot shots or give their position away to other enemies. Both sound like they'll make interesting additions to the line-up of enemies.
Enemies in previous Halo installments included buzzing Drones, front -front line grunts, tentacle spores, giant trolls, and super-agile zombies. Halo 4 will likely bring new terror to the battleground, creating a new dimension of challenging and diverse gameplay.
Beyond new baddies to shoot, 343 Industries is promising to take the series down a darker path with the upcoming title according to a post in Halo's official Waypoint blog in mid-April. The blog's preface states that Halo 4 will also include faster gameplay.
New opponents will work together in a newly developed group mechanic, making them stronger and more powerful.
© Copyright IBTimes 2023. All rights reserved.
FOLLOW MORE IBT NEWS ON THE BELOW CHANNELS