Hamas Rejects New Ceasefire Proposal, Calls It Israel's Attempt To 'Swallow' West Bank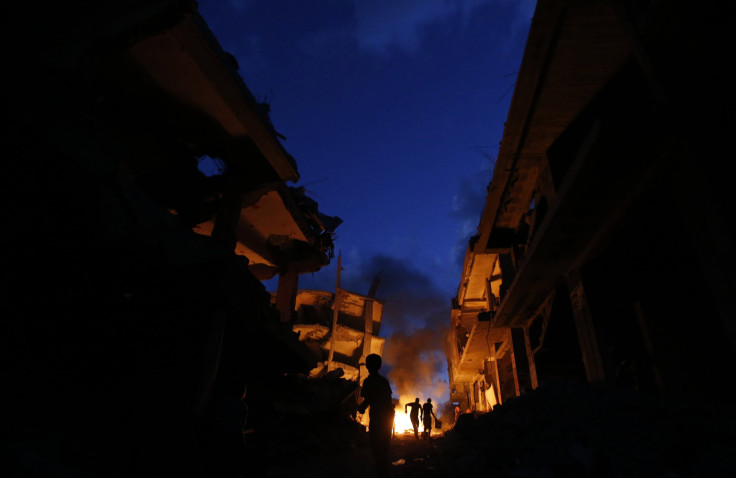 Hamas, the Islamist group in control of the Gaza Strip, rejected an offer to implement a five-year ceasefire with Israel in exchange for lifting the blockade on the Palestinian enclave, according to media reports. A senior Hamas official reportedly said that accepting the proposal would have widened the divide between the West Bank and Gaza, and allowed Israel to increase its presence in the region.
"Israel made the proposal with the aim of separating the enclave from the West Bank so it can swallow it with the settlements," Mousa Abu Marzouk, the deputy chairman of Hamas, reportedly said. "We reject any idea that would lead to the separation of the Gaza Strip and the West Bank, despite the fact that Palestinian President Mahmoud Abbas and his government are actively doing so with their policies."
Although the specifics of the ceasefire proposal were not revealed, the deal allegedly allowed for the opening of an airport and a seaport in Gaza -- demands that have long been made by Hamas. The proposal, which was reportedly drafted by a team of Israeli, Palestinian and Western negotiators, was presented to Hamas by the outgoing United Nations Middle East peace envoy Robert Serry last week.
Serry said that Hamas had put forward its own conditions for accepting any potential ceasefire proposals, including the opening of all border crossings in Gaza, according to a report by Haaretz.
"I am worried that Gaza is more isolated than ever, with many restrictions still in place at Israeli crossings for both goods and people and with the Rafah crossing practically closed. The GRM (Gaza Reconstruction Mechanism) is only a temporary measure to relieve acute needs and we, in the UN, have always been in the forefront in calling for an end to the blockade as a prerequisite for a stable, functioning economy in Gaza," Serry said, in a statement released after his visit to the region, last week.
The latest round of hostilities between Israel and Hamas, which has controlled Gaza since 2007, ended in August last year and left more than 2,200 Palestinians, including hundreds of civilians, and over 70 Israelis dead. The offensive, named Operation Protective Edge by the Israeli military, was the third major round of clashes between the two sides in six years.
© Copyright IBTimes 2023. All rights reserved.