Hamas Threatens Gaza Could 'Explode' Under Israel's Cement Ban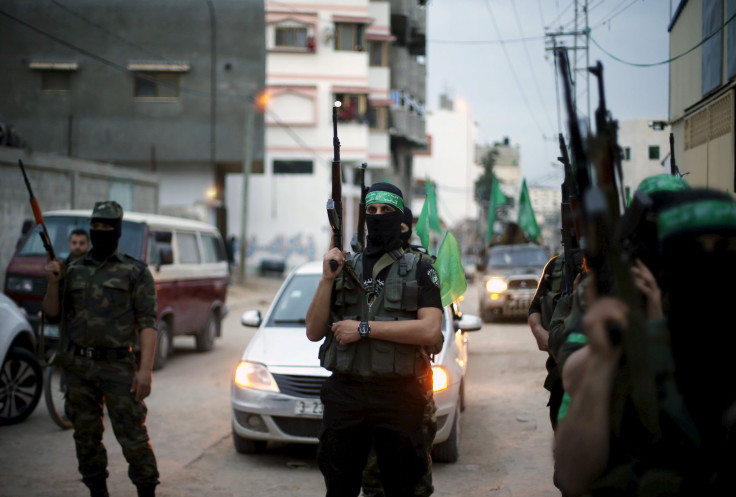 Hamas, the Islamist Palestinian political faction, has warned of serious retaliation if Israel continues to cut off cement from reaching the besieged Gaza Strip, Al Bawaba reported Tuesday. The apparent threat by Imad al-Baz, deputy director of the economy ministry in Gaza, came a day after Israel halted private cement deliveries to the territory amid allegations that al-Baz was diverting supplies for personal use.
"If Israel continues prohibiting the import of cement to Gaza, the situation will explode in the face of the occupation and on whoever is responsible," al-Baz reportedly said.
Israel has accused Hamas officials of diverting materials explicitly intended for private use for the sake of personal interests. Maj. Gen. Yoav Mordechai said Monday the militant group's use of the material represented a "flagrant deviation" from an agreement between Israel and Hamas, Ha'aretz reported. Cement deliveries for large international projects were set to continue.
"We regret that Hamas continues to exploit and harm the entire Palestinian population in favor of the personal interests of the organization," he said.
Al-Baz blasted the accusations by Israel and said the move would harm Gaza's civilian population. The Palestinian enclave has struggled under tight Israeli restrictions of goods and people in and out of the territory, which has among the world's highest unemployment rate. The World Bank warned last year that the economy is on the "verge of collapse."
"This decision comes with grave consequences," Al-Baz said. "It has halted the progress of building and reconstruction, and will destroy the economy, increase unemployment and the other negative repercussions faced by tens of thousands of citizens left homeless by the last war."
Gaza's population suffered a devastating war with Israel in 2014 that left thousands of homes in rubble — many of which have yet to be rebuilt. Al-Baz said Gaza has received 400,000 tons of cement since then but would need at least 2 million tons to fully reconstruct Gaza.
Hamas is labeled a terrorist organization by the U.S. and Israel, and has been engaged in several wars with the latter. Human rights organizations say Israel's blockade — purportedly intended to prevent militants from building rockets — has disproportionately affected Gaza's civilians.
© Copyright IBTimes 2023. All rights reserved.