Harley Earnings Beat Estimates Aided By Strong Leisure Demand; Shares Soar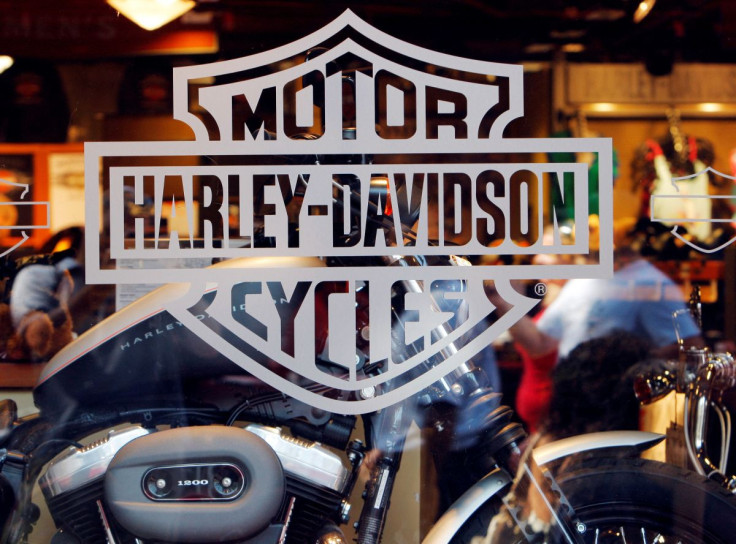 Harley-Davidson Inc. reported a rise in profit in the second quarter on Thursday, beating analyst estimates and sending shares up nearly 7% despite a two-week production shutdown that suspended bike shipments in mid-May.
The Milwaukee-based company reported a net profit of $215.8 million, or $1.46 per share, higher than analysts' expectations of $1.07 per share, according to Refinitiv data.
Strong demand for leisure activities and road trips after pandemic lockdowns has kept orders for motorcycles strong, even as Harley struggled with production.
"Demand was strong across the board, but available bikes in dealerships were the concern," Chief Executive Jochen Zeitz said on a conference call.
Executives said lower operating expenses and lower European Union tariffs on steel and aluminum were able to offset the impact of suspended motorcycle production at manufacturing plants in Wisconsin and Pennsylvania.
Zeitz said the production stoppage was due to a brake hoses problem from a third-party supplier.
Harley re-affirmed its full-year revenue growth outlook of 5% to 10% for motorcycle units and operating income margin of 11% to 12%.
Expecting a ramp up of production following the May stoppage, the 119 year-old company says it will recoup lost production costs throughout the remainder of the year.
"Before the suspension, we were running about 4,500 units per week - that was our output. We are peaking over that now," said Gina Goetter, Harley's chief financial officer. She expects production costs to moderate in the second half of 2022.
Macroeconomic conditions, supply chain bottlenecks, and inflationary pressures have forced manufacturers including Harley to raise prices to help offset raw material and logistics costs, testing consumer spending power. The company's price tag for new and used models is up 1.3% overall.
Sales of motorcycles and related products fell about 5% to $1.27 billion in the second quarter due to the production shutdown and lack of available parts, and total revenue fell 4% to about $1.47 billion.
© Copyright Thomson Reuters 2023. All rights reserved.