Has Hosni Mubarak's son also fled from Egypt?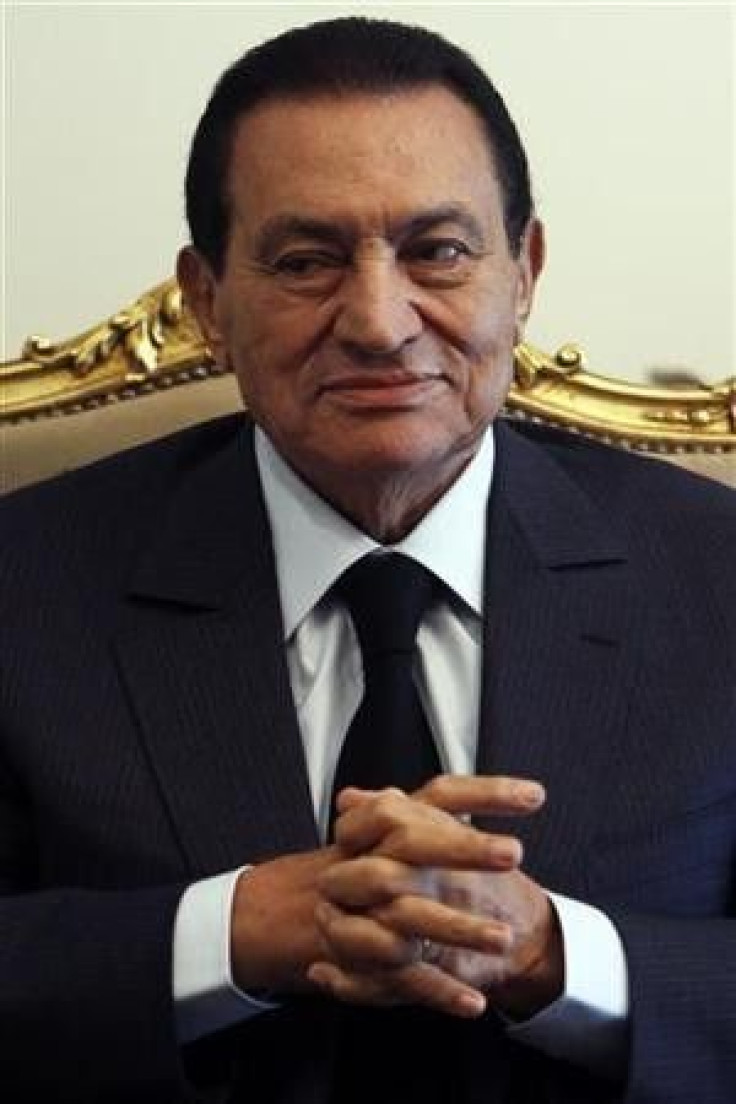 Egyptian president Hosni Mubarak's son who is considered as his successor has fled to Britain along with his family, US-based Arabic website Akhbar al-Arab reported.
Various media outlets are also doing teh rounds taht Hosni Mubark, might have fled Egypt, due to mounting pressure from the citizens of Egypt and severe condemnation from international community.
The plane with Gamal Mubarak, his wife and daughter on board left for London Tuesday from an airport in western Cairo, the website said.
The report came as violent unrest broke out in Cairo and other Egyptian cities and hundreds of thousands of people reportedly took to the streets in a Tunisia-inspired day of revolt.
Hosni Mubarak's regime has been under heavy pressure amid heated protests in Egypt. Some of the protestors have been specifically calling for his resignation.
The protests in Egypt are similar to and inspired by the toppling of Zine al-Abidine Ben Ali's presidency in Tunisia, which culminated in Ben Ali's flight to Saudi Arabia.
The protesters want Egyptian government to end its 30-year state of emergency and pass a law preventing a president from serving more than two terms, and want the interior minister Habib al-Adly, to resign.
The Muslim Brotherhood also called in its statement Wednesday for an end to Egypt's 30-year-old emergency law that bans political rallies. It also demanded sweeping constitutional amendments to allow free and fair presidential elections.
Egypt's opposition groups say the country's parliamentary elections late last year were fraudulent.
© Copyright IBTimes 2023. All rights reserved.