Hedge Fund Stars Join Losers' Club For First Time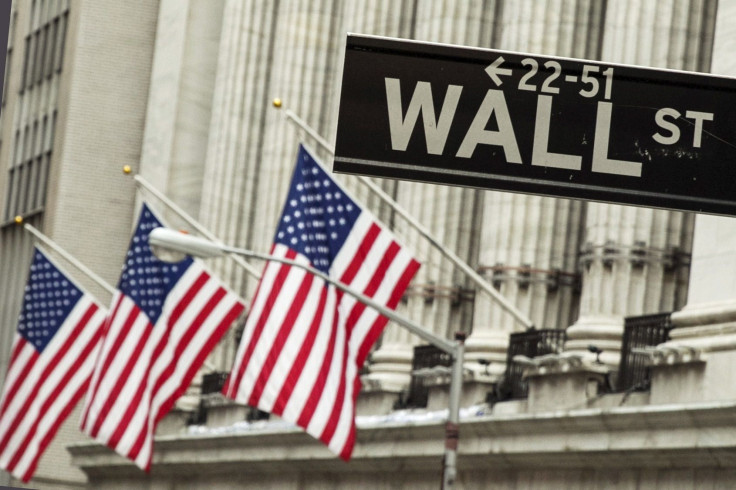 An elite group of hedge fund managers must have awakened on Jan. 1 with an unusual type of hangover: their first annual loss.
Large funds managed by King Street Capital Management, CQS, Pine River Capital Management, Metacapital Management, DW Partners and Libremax Capital were among those that lost money, or were on track to, in 2015 for the first time, according to people familiar with the firms and private performance information seen by Reuters.
Until last year, the funds had achieved gains in any market, a feat many managers pitch but few accomplish. But 2015 proved challenging for most private investors, and many known for their consistency were finally humbled by negative portfolios.
A market rout in junk bonds of energy companies, wrong bets on company stocks and incorrect macroeconomic forecasts were among the factors making 2015 the worst year for hedge funds since 2011, with a string of players shutting down and returning money to investors.
The average hedge fund, as measured by the Absolute Return Composite Index, lost an estimated 0.09 percent for the year, compared with a 1.40 percent gain for the Standard & Poor's 500 Index .SPX, including dividends.
David Warren's DW Catalyst funds, for example, were down nearly 8 percent for 2015 through November, according to performance information seen by Reuters. It was their first negative year since their May 2008 inception.
An October report to clients of the $5.2 billion firm blamed "too-early" investments in the debt of financially stressed energy and commodity companies, many of which fell in price over the third quarter. These included Peabody Energy Corp (BTU.N) and Energy XXI Ltd (EXXI.O), whose bonds continued to decline in the fourth quarter.
Warren, a veteran of Morgan Stanley's (MS.N) credit trading unit who until recently worked in partnership with European hedge fund company Brevan Howard Asset Management, has been optimistic about high-yield bonds for years. That view mostly paid off: Even with the down year, the Catalyst funds averaged annual gains of 9.7 percent, according to the materials. A DW spokesman declined to comment.
The $7 billion King Street Capital LP fund, run by Francis Biondi and Brian Higgins, was down an estimated 1.68 percent in 2015, according to performance information that Reuters saw.
A large stake in bankrupt Texas utility Energy Future Holdings Corp helped produce the loss at the credit-focused fund, according to a person familiar with the situation.
Biondi and Higgins started King Street, which manages $20 billion in total, in 1995. Still, the two, who according to Forbes are recent billionaires, have managed to avoid publicity, steering clear of the financial media.
Pine River's Fixed Income Fund, co-led by Goldman Sachs (GS.N) and Citadel bond investment veteran Steve Kuhn, fell 2.5 percent in 2015, according to performance information seen by Reuters.
Kuhn was known for big profits on residential mortgage-backed securities following the financial crisis, but investments in corporate junk bonds triggered last year's losses, according to a person with knowledge of the performance.
A Pine River spokesman declined to comment.
LIONS AND TIGERS
Funds that bet on other types of debt also suffered.
The main fund of Deepak Narula's Metacapital, a mortgage investment specialist that in 2012 was the world's best-performing hedge fund manager in the over-$1 billion category, fell about 1.5 percent through November, according to performance information that Reuters saw.
Hedges on a U.S. Federal Reserve rate hike and long-term debt from government-backed mortgage financiers Fannie Mae (FNMA.OB) and Freddie Mac (FMCC.OB) were among the factors that snapped Narula's winning streak over the year's first three quarters, according to an October letter to clients. A representative for $1.8 billion Metacapital did not respond to a request for comment.
Libremax and CQS sustained first-time losses in funds that focus on structured credit, or pools of loans for homes, office buildings or cars.
Greg Lippmann, a former Deutsche Bank mortgage trader played by actor Ryan Gosling in the Hollywood film "The Big Short," has averaged 10 percent annual returns in his main Libremax fund since it started in 2010. But that includes a drop of 0.4 percent in 2015 through November, according to performance information seen by Reuters.
The team-led CQS ABS Fund, which manages $1.57 billion from an office overlooking the gardens at London's Buckingham Palace, fell 2.26 percent in 2015. The fund has averaged nearly 20 percent annual returns since its 2006 inception.
Spokesmen for $3 billion Libremax and $12.6 billion CQS declined to comment.
CQS, led by billionaire Michael Hintze, remains bullish on the sector, according to a letter to clients in late December and seen by Reuters: "We believe the fundamentals in both the U.S. and European (asset-backed securities) remain solid, and relative value is increasingly compelling."
Another big first-time loser was Nehal Chopra's Ratan Capital. The New York-based hedge fund, named after the Hindi word for jewel and backed by billionaire investor Julian Robertson of Tiger Management, had been one of the year's best performers. With a 21.6 percent gain through August, the Tiger Ratan Capital Fund was on track for a fourth consecutive year of double-digit gains.
But bad bets on its concentrated portfolio of stocks, such as troubled drugmaker Valeant Pharmaceuticals International Inc (VRX.TO), would later wipe out those profits for the more than $1 billion firm. Ratan's main fund ultimately fell 19 percent for 2015, according to a person familiar with the situation.
The first loss proved fatal for LionEye, a corporate event-focused fund that Stephen Raneri and Arthur Rosen started in February 2009 with backing from executives at Jana Partners.
Once considered hedge fund rising stars, they produced a more than 7 percent average annual return and managed a peak of $1.5 billion by mid-2015.
For the first 11 months of 2015, though, soured stock bets on clothing company Men's Wearhouse Inc (MW.N) and health and wellness products retailer GNC Holdings Inc (GNC.N) generated a 19 percent loss, according to a person familiar with the situation.
Raneri and Rosen decided to shut the Manhattan-based firm in early December.
(Editing by Carmel Crimmins and Lisa Von Ahn)
© Copyright Thomson Reuters 2023. All rights reserved.