Here Are 9 Promising Cryptocurrency Projects Connecting the Pillars to Reach Blockchain Adoption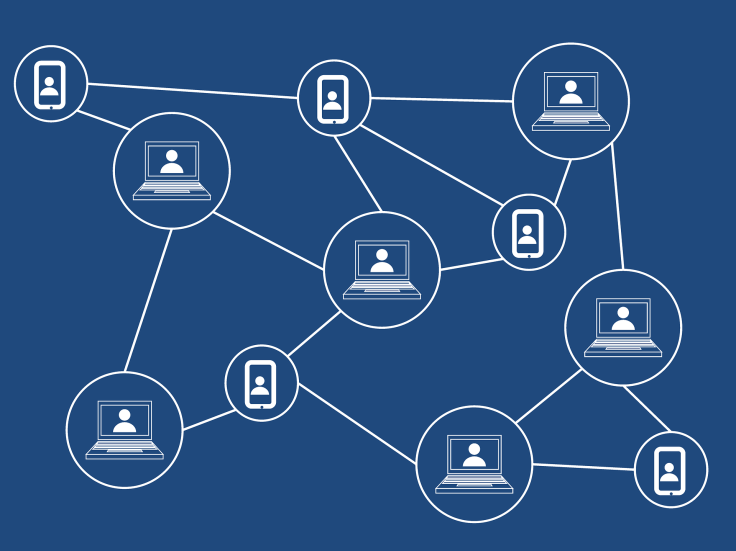 Many things have been said about blockchain-based cryptocurrencies in recent years. Like it or not, in 2021 the space made a huge milestone reaching a true competitor to the centralized financial systems as we know them today. These blockchain solutions, also known as DeFi (decentralized finance), are bringing to the front some fresh, user-friendly, and much more efficient financial tools that can easily replace the banks in the future.
However we are still early in the game. Some say blockchain solutions are currently at the same stage of development as the internet was back in 1996. Too early to utilize DeFi tools? could be. But with that being said, it is also a great opportunity to seek the next Google, Amazon and Apple of the blockchain.
The market correction in May pummeled most cryptocurrency assets. Any time a market corrects is a great opportunity to redesign your portfolio and a great entry point to the space if you haven't jumped in already.
A proper gem should have great fundamentals, a solid team, and preferably a major catalyst that could spark a wave of adoption and a price rally. Here is a list of 9 projects that satisfy some or all of these criteria, which may be worth considering in your cryptocurrency portfolio.
Wanchain
Wanchain is a dedicated network for bridging assets cross-chain between all types of blockchains, powered by Wanchain's decentralized infrastructure of PoS nodes and the Storeman Group, a permissionless and rotating council of asset swap facilitators. Currently, the Wanchain network can be used to bridge assets between Bitcoin, Ethereum, EOS, the XRP ledger, Binance Smart Chain and the Wanchain ledger itself.
Wanchain is the interoperability engine for DeFi, allowing you to use EOS or Bitcoin on Ethereum, and vice versa. It's a modular platform that can support virtually any blockchain. The project has been quite under the radar but an upcoming release of X-Rollup may change things. As a much faster, much more interconnected blockchain, Wanchain could become the next Polygon or BSC for DeFi. It already has all the key infrastructure pieces, including the WanSwap DEX, supporting all cross-chain assets, and the WanLend money market.
Though there are no major releases planned for June, the correction may be an excellent opportunity to accumulate a position before everyone else wises up to its potential!
Celer
Celer Network is a project focused on bringing a variety of layer2 solutions like state channels, optimistic rollups and zk-rollups to blockchains like Ethereum, Polkadot and others. State channels are basically like Bitcoin's Lightning Network, a two-way connection between two peers in a blockchain network that can transact with almost unlimited throughput. Add enough of these channels in a network, and you've got yourself a hyper scalable smart contract network. Recently, the project also turned its focus to innovative rollup architectures.
The project recently released a revolutionary product, layer2.finance. The platform allows you to access DeFi projects like Compound, Aave and Curve while staying in Celer's unique layer-two solution. The system "brings L2 to DeFi" and thus doesn't require them to deploy new versions on its chain. You just need to pay the deposit fee once, and then benefit from nearly free transactions.
The team has been quietly working on it in the test phase, but soon the floodgates will open. That is bound to take the community by surprise, reflecting well on the project as a whole.
Metis
Metis is a newcomer to the scaling arena offering a decentralized optimistic rollup architecture. Not many people know that these rollups are usually operated by very centralized entities. Though nobody can steal any money, these operators have immense power in terms of front-running transactions and MEV. In addition, the weakness of the implementation means that other providers must introduce a one week delay period for withdrawals.
Metis fixes all this by creating a decentralized network of sequencers, backed by Decentralized Autonomous Companies (DAC). The DAC is a blockchain-native company, which can set its own rules and permissions. By creating a DAC-based ecosystem of rollup operators, the architecture can be made more decentralized and thus accommodate a much shorter fraud proof window.
Metis has been flying low so far, but its design could be a gamechanger for Ethereum L2s. Mainnet release is scheduled for Q3 2021, around the same time as everyone else. In the meantime, this could be a great chance to take a look at its token, METIS.
Edgeware
Edgeware is one of the most promising Polkadot parachains, the components of the Polkadot network where most of the activity will take place. You can think of them as customizable shards in a future Ethereum 2.0, only deployed now.
Edgeware specializes in DAO and community building, being governed by the community of EDG holders, and it's one of few projects that really deliver on this.
Like other parachains, it accepts both EVM and Wasm code, meaning that developers have full access to the full scale of blockchain development tools.
Best of all, it's already seeing some significant traction from projects, for example the dTrade derivatives exchange. Like all Polkadot projects, Edgeware is waiting for parachain slot auctions on Polkadot to activate. In the meantime there's Hedgeware, its Kusama cousin, which should be launched soon now that there's finally a roadmap for Kusama parachain auctions. This should make for a very interesting June for Edgeware and the rest of the Polkadot projects.
QAN Platform
QAN is another recently launched but promising project. The QAN platform is a quantum-resistant blockchain designed to be as familiar and performant as possible. The project occupies the niche of hybrid blockchains that can be both private and public depending on necessity. This means that enterprises and other companies can create a private network for their own needs, but they're still able to connect to a public blockchain network to transact with other tokens and blockchains.
QAN has launched recently and its network is still in closed beta. But prospective developers can get started with coding smart contracts right away. A major benefit of QAN is that it supports standard Rust and many other types of languages compiling to Wasm. This means that any developer coming in to code only needs to learn a few specific libraries, not a whole new language. This makes QAN a much more promising platform for new developers, so its potential is limitless.
XinFin
XinFin is another hybrid blockchain project with a heavy focus on enterprise. The platform is a fork of J.P. Morgan's abandoned Quorum project, which was itself based on Ethereum. XinFin uses a proof of stake mechanism called XDPoS, which guarantees very high performance. It's basically an enterprise Ethereum on steroids, with full support for the EVM and Solidity as well.
XinFin places much more emphasis on its enterprise side, and a recent partnership with R3 made XinFin into Corda's window into public blockchains. Partnerships with companies like Travala and XcelTrip are just some of the ways the blockchain could be used in the real world. The team is active and the project is expanding, and a truly ground-breaking partnership could be just around the corner, making this an interesting project for a "wait and see" approach.

Cook Finance
Cook Finance is one of the newer protocols that recently came out through an IDO. While the quality of these projects is generally questionable, Cook Finance stands out as an exception. For starters, it's an originally developed protocol, instead of forking some other successful project. The project offers a decentralized platform for performing cross-chain asset management. The protocol allows anyone to create strategies for earning yield, which can be used passively by the Cook community. Fund managers have complete freedom in creating strategies and deploy them on multiple blockchains. Strategies can range from simple yield farming aggregation to advanced index funds and derivative-based trading systems. The platform recently launched liquidity mining, allowing anyone to deposit Uniswap pool tokens to earn COOK.

Though Cook is not the most original platform out there, it shines due to its team's ability to adapt, showing good marketing prowess. Compared to the others in this list, it is extremely undervalued at an approximate circulating market cap of less than $2 million.
Premia Finance
Premia Finance is an extremely promising platform for trading decentralized options. As you may have heard from the Wall Street Bets stories, options are a derivative that let you gain leveraged exposure on an asset while risking a much smaller part of your portfolio. Depending on what you buy, it's not uncommon to have a 30-to-1 risk/reward ratio. The caveat is that you need to get the timing of the price move exactly right.
Options are a very promising new tool for trading crypto, and in traditional finance it's a multi-billion dollar market. Premia has a wide selection of assets and has a deployment on BSC to ensure low fees. The platform has a slick interface and it's very intuitive, which should make a mainstay of DeFi options, unlike many other platforms that are much more limited in asset selection.
JigStack
JigStack is a pretty innovative project that aims to create a DeFi investment DAO. Essentially, STAK token holders would act like investors in a venture capital fund and earn returns from the fund's activity. This was a similar concept to The DAO, the original organization that aimed to invest in projects on behalf of the Ethereum community. The DAO hack quickly put an end to those plans, but that was an issue of poor smart contract security and not the concept itself.
JigStack wants to recreate something similar to the original DAO, potentially going outside of the realm of crypto as well. Owning the STAK token is akin to holding equity in an investment fund, and it's a great way to make specialization work: instead of wasting time trying to figure out the best projects to invest in, you delegate this to specialists.
JigStack also offers a bunch of interesting side products like the Lemonade IDO platform, and it's a rapidly evolving project that shows great potential
FOR FREE to continue reading
✔️ Unlock the full content of International Business Times UK for free
offer available for a limited time only
✔️ Easily manage your Newsletters subscriptions and save your favourite articles
✔️ No payment method required
Already have an account?
Log in