Here's How Mark Zuckerberg Spends His $74 Billion Net Worth
KEY POINTS
Mark Zuckerberg has spent hundreds of millions of dollars buying properties in California and Hawaii
He shelled out for two lakefront properties on Lake Tahoe, which cost a combined $59 million
Zuckerberg and his wife Priscilla Chan pledged to give away 99% of their Facebook stake over their lifetimes
Mark Zuckerberg, co-founder and CEO of Facebook, is one of the wealthiest men in the world today. Here's a look at how he spends his fortune.
The 37-year-old internet entrepreneur is estimated to be worth $74.4 billion, according to Forbes, landing him at no. 15 on the magazine's real-time billionaires rankings.
Zuckerberg first became a billionaire at 23 after Facebook's 2008 IPO. The Harvard dropout currently owns about 12% of the stock of Facebook, whose parent company changed its name to Meta late last year.
As for how he spends his money, Zuckerberg doesn't splurge on expensive clothing, accessories and cars but has dropped hundreds of millions of dollars on real estate.
Over the years, he has been seen driving around in basic Acura TSX, Honda and Volkswagen compact cars that cost less than $30,000 each, but according to South China Morning Post, he owns at least one expensive vehicle: a $1.4 million Pagani Huayra sports car.
As for his real estate assets, Zuckerberg owns a 5,000-square-foot home in the Crescent Park neighborhood of Palo Alto, California, that he purchased in May 2011 for $7 million, Business Insider reported.
He then spent more than $43 million buying four homes surrounding his Palo Alto residence, The Wall Street Journal reported, citing public records.
In 2014, Zuckerberg splurged on two properties spanning 750 acres on Kauai Island in Hawaii. The $100 million purchase includes two separate parcels: the Kahu'aina Plantation, a 357-acre former sugarcane plantation, and Pila'a Beach, a 393-acre property with a white-sand beach.
Three years later, he purchased another 89 acres on the island for more than $45 million, according to The Wall Street Journal.
Zuckerberg also owns two adjacent private waterfront estates on Lake Tahoe — the 5,322-square-foot Brushwood Estate and the Carousel Estate that sits on 3.5 acres of land. He purchased the properties for a total of $59 million in 2018.
While Zuckerberg doesn't appear to travel much for pleasure, his security costs Meta tens of millions of dollars every year, Insider noted. In 2020, the company spent $23.4 million on its CEO's personal security, according to Meta's annual executive compensation report.
Zuckerberg announced back in 2015 that most of his money will be going to charity.
When he and his wife, Priscilla Chan, launched the Chan Zuckerberg Initiative at the time, Zuckerberg said they would give away 99% of their Facebook shares through the philanthropic organization over their lifetimes.
The initiative focuses on "personalized learning, curing disease, connecting people and building strong communities."
In 2016, Zuckerberg and Chan announced that they will be investing $3 billion over 10 years into research focused on curing the world's diseases by the end of the century. They first invested $600 million in the creation of a research center called Biohub that will focus on building new tools to understand and treat disease.
According to its website, the Chan Zuckerberg Initiative also contributed more than $100 million in response to COVID-19, including $11.5 million to assist Bay Area public health agencies, organizations and school districts in emergencies, and in long-term response to the pandemic, including $1.5 million to support local businesses.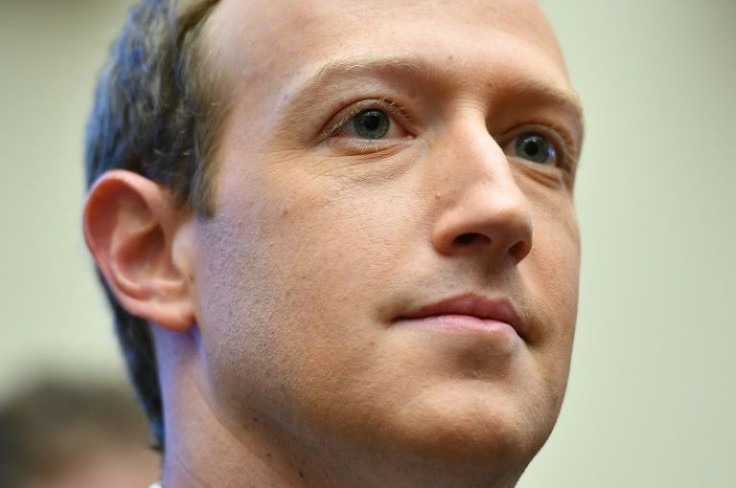 © Copyright IBTimes 2022. All rights reserved.
FOLLOW MORE IBT NEWS ON THE BELOW CHANNELS