Here's How Much Bonus Pay Russian Soldiers Receive For Destroying Ukrainian Fighting Vehicles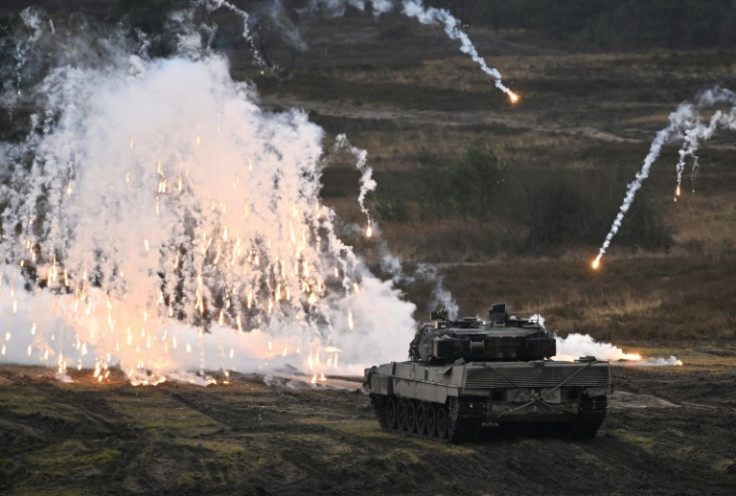 KEY POINTS
The Russian defense ministry paid a soldier over $11,000 for destroying a German-made Leopard tank
The payment was handed over by Russian Senator Alexander Karelin
Russia also gave bonuses to troops for destroying armored vehicles in Ukraine
Russian soldiers deployed in the war in Ukraine receive a reward of nearly $12,000 for successfully destroying Ukrainian fighting vehicles.
The Russian defense ministry on Tuesday said it had given soldier Andrei Kravtsov a reward certificate worth one million rubles ($11,930) from Alexander Karelin, a three-time Olympic champion in Greco-Roman wrestling and Senator of the Russian Federation, for successfully destroying a German-made Leopard tank in the frontline.
"These are wonderful bonuses for those who cause significant damage to the enemy, plus what the state is doing. That's a plus. Not in any way in return. We have agreements. We, in coordination with the Ministry of Defense, are doing this according to agreed ideas," Karelin said in a video posted by the Russian defense ministry on its Telegram channel, as translated via Google Translate.
The rewards were in addition to payments made by the Russian defense ministry for the seizure of Ukrainian military equipment.
It is unclear when Kratsov destroyed the tank or where it happened. It is also unclear why Kratsov was in a hospital bed when he received the nearly $12,000 reward. However, Kratsov's right hand appeared to be missing.
The payment comes a week after the Russian defense ministry gave individual bonuses worth roughly $600 to $1,200 to more than 10,000 troops for destroying U.S.-made armored vehicles in Ukraine.
"Payments are currently being made to servicemen of the Russian Federation Armed Forces who in the course of military operations destroyed Leopard tanks, as well as armored fighting vehicles made in the USA and other NATO countries," the Russian defense ministry said.
As of May 31, a total of 10,257 Russian servicemen received rewards for destroying at least 16,001 Ukrainian and Western military equipment, according to the ministry.
Apart from payments given for the destruction of tanks and armored vehicles, the defense ministry said it would also give rewards worth $3,600 to soldiers who destroy U.S-supplied HIMARS rocket systems, Ukrainian helicopters and planes.
Having said that, Russia's cash bonus plan has been plagued by corruption schemes where soldiers mislead their superiors to think they destroyed Ukrainian war equipment on the frontline despite not participating in hostilities, BBC News reported, citing a Russian fighter.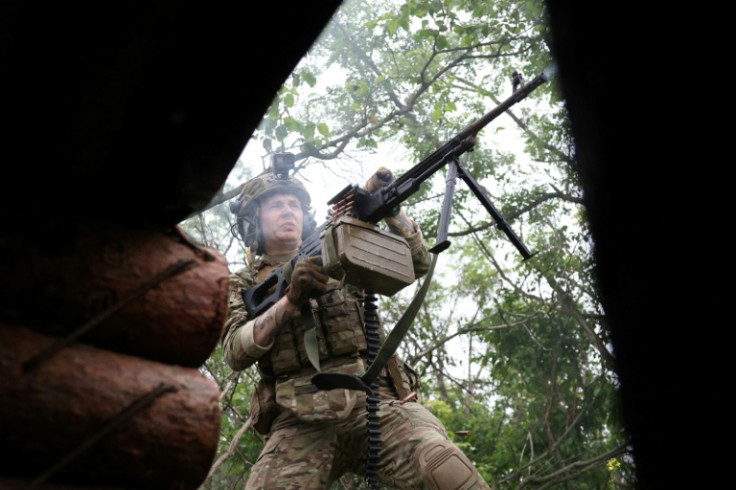 © Copyright IBTimes 2023. All rights reserved.