Here's How Soon You'll Need Your COVID Vaccine Booster Shot
Your next dose of the COVID vaccine, a booster shot that will protect citizens against rapidly spreading variants like the Delta strain, could be needed as soon as this fall.
The Delta variant, which is expected to become the dominate virus mutation in the U.S. by August, will require previously vaccinated Americans to receive a booster shot, according to Dr. Rochelle Walensky, director of the Centers for Disease Control and Prevention.
However, these booster shots may be needed sooner rather than later as health experts are urging governments to begin organizing the rollout of these doses now for widespread distribution, CNBC reported. Countries such as the U.S. and the U.K. have said that they could administer COVID booster shots within the year.
Dr. Peter Marks director of the Food and Drug Administration's Center for Biologics Evaluation and Research, said during a press conference, according to CNBC, "hopefully, you know, it would be nice if it'll turn out that it'll be a year before anyone might need a booster.
"But we still don't know," he added. "It could be more, it could be a little less but ... this is just something we're gonna have to figure out as we go."
Matt Hancook, the U.K. Secretary of State for the Health and Social Care, said on Monday, according to Business Insider, that the country has plans in place to give out booster shots to citizens in fall, pending a trial testing of a combination of COVID-19 vaccines.
But Soumya Swaminathan, chief scientist at the World Health Organization, has said it is too early to determine if booster shots for COVID-19 are necessary.
Swaminathan said, according to Bloomberg, "we don't have the information that's necessary to make the recommendation on whether or not a booster will be needed."
Less than 10% of the world's population has been fully vaccinated against COVID-19, data from Oxford University's Our World in Data indicated, as reported by Business Insider.
Uncertainties about the current COVID vaccines' duration of immunity remain and when or if a booster will be required for the 150 million people who have been fully vaccinated in the U.S. are unclear.
It is also unknown if vaccinated Americans will need to get the same booster shot of the make of the original shot – Pfizer, Moderna, or Johnson & Johnson - that they received or if they will be able to mix brands of the doses. Or if the booster doses need to be redeveloped to combat the variants that are mutating and cropping up in regions of the nation and the world.
To date, the CDC has reported that 45.2% of the population has been fully vaccinated against COVID-19, and 53.4% of the population has received at least one dose of the COVID vaccine.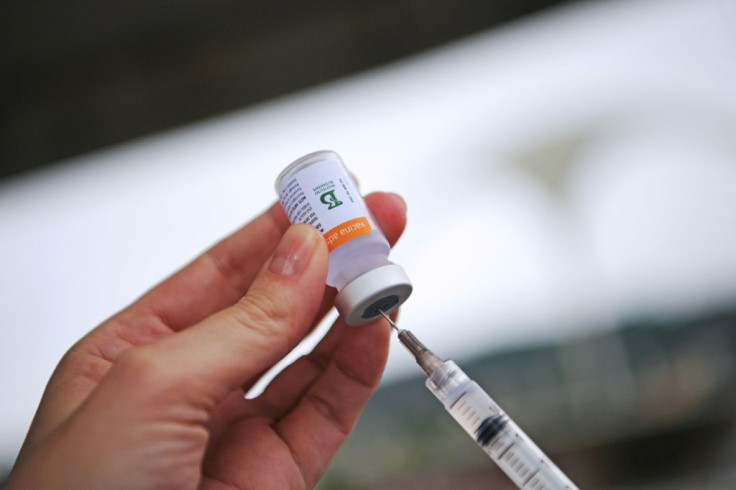 © Copyright IBTimes 2023. All rights reserved.