These States Have The Highest Number Of Delta Variant Cases
The fast-spreading and highly contagious Delta variant has health officials concerned as it makes its way through the U.S. as what the Centers for Disease Control and Prevention has deemed a "variant of concern."
The Delta strain, which was first identified in India, is considered more deadly as it is more transmissible between humans and will "pick off" off the most vulnerable people, specifically in places with lower COVID-19 vaccination rates, World Health Organization officials said on Monday, as reported by CNBC.
But certain areas of the U.S. are already experiencing surges in COVID cases of the Delta variant, with Missouri reporting the highest number of new cases of the strain of the virus than anywhere in the U.S. to date, according to data from the CDC.
The Delta variant has become dominant around the city of Springfield, Missouri, and also in parts of southwest Missouri, Kendra Findley, administrator of community health and epidemiology with Greene County, said, KSDK, an NBC affiliate out of St. Louis, reported.
Former Food and Drug Administrator Dr. Scott Gottlieb has also identified Missouri as an area of concern, telling CBS News' "Face the Nation" that the state, along with three others, is seeing an uptick in new coronavirus infections.
"So, Connecticut, for example, where I am, shows no upsurge of infection, but Mississippi, Alabama, Arkansas, Missouri show very substantial upsurges of infections," Gottlieb told the news outlet. "That's based entirely on how much population-wide immunity you have based on vaccination."
However, Missouri is followed closely by the state of Colorado as the state with the second-highest number of Delta variant cases as 40% of new COVID-19 cases are the strain, state health officials said on Monday in a news briefing, KUSA, an NBC affiliate out of Denver, reported.
Colorado Epidemiologist Dr. Rachel Herlihy said during the briefing, according to KUSA, "If you were exposed to COVID-19 now and were infected, your chances of being hospitalized now are much higher than earlier in the pandemic."
The first case of the Delta variant was detected in Colorado in Mesa County in May, becoming the dominant strain in the county within weeks, KUSA said. Mesa County, along with Colorado's Garfield County, has the lowest number of vaccinated residents in the state, the news outlet said.
The national average for Delta variant cases is hovering around 10%, according to Herlihy.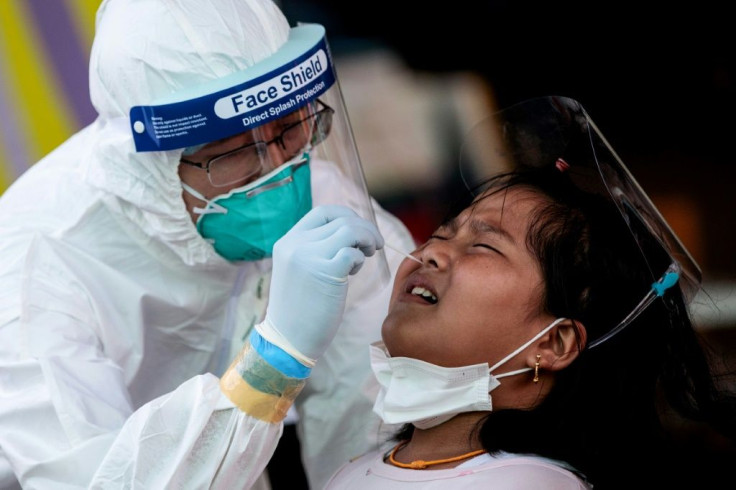 © Copyright IBTimes 2022. All rights reserved.
FOLLOW MORE IBT NEWS ON THE BELOW CHANNELS