Here's Why Twitter Inc. (TWTR) Stock Is Down 81% From Its High Despite Three Product Changes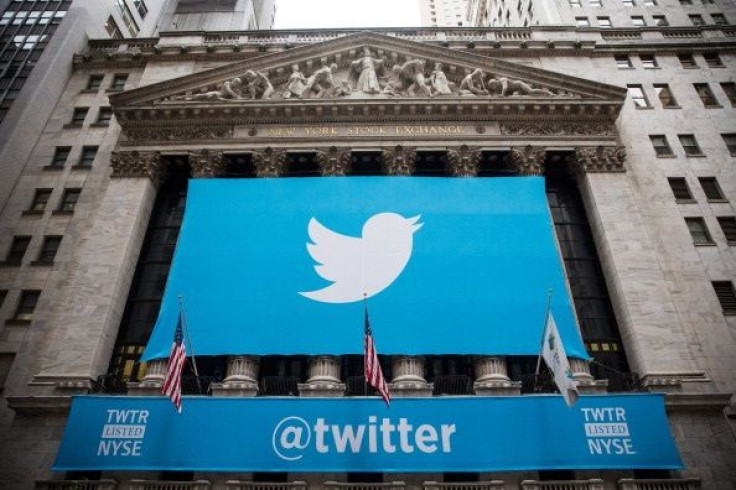 Spring isn't looking bright for Twitter Inc. The company's stock fell to an all-time low Tuesday to below $14 per share. That's down from the high of $38 per share over the last 52 weeks and a far drop from its initial trading price of $45 in 2013 and its all-time high of $74.
While change has come to the microblogging site over the past year, these new initiatives are "too little, too late," according to Michael Nathanson, senior analyst of MoffettNathanson. In a research note Tuesday — gloomily titled "Hope Is Not a Strategy" — the firm dropped revenue projections by 5 percent and downgraded the stock from Neutral to Sell.
That downgrade comes even as Twitter, overseen by second-time CEO Jack Dorsey, has introduced new revenue strategies, such as showing ads to logged-out users and recruiting more direct-response advertisers. These moves may lead to a revenue bump at the end of the year to 2017, but that isn't enough to make the stock worthwhile, Nathanson said. "The small likelihood of a meaningful payoff doesn't justify owning the stock here," he wrote.
There's a lot wrong with Twitter, Nathanson noted, including fewer incentives for advertisers as competing networks lure dollars and user attention. Meanwhile, Facebook has reached record revenue, and its stock was up by 207 percent last week, four years after its opening.
Coincidentally, Twitter released three product changes to the site Tuesday. Media links, the first mention of a username and images will no longer count against the 140-character limit. Additionally, there's no need to put a period in front of someone's username; starting a tweet with a @handle no longer will be shared exclusively to mutual followers. Finally, Twitter users can retweet, or quote, their own tweets.
However, those changes are long overdue and do not address more pressing needs, users quipped on Twitter:
While they alleviate some annoyances of power users, it may not bring on more users. And that's something Twitter needs: Its active userbase has stagnated at 310 million monthly active users.
Younger social networks like Instagram, which has more than 400 million monthly active users, and Snapchat, which touts more than 100 million daily actives, have overtaken the app in user attention.
Nathanson critiqued Twitter as a product "stuck between Snapchat/Instagram and a hard place," he wrote.
While Twitter celebrated its 10th birthday in March, it also faced high drops in stock performance. Some analysts and shareholders have laid blame on Dorsey's splitting his time by running two young companies: mobile payments company Square and Twitter.
Twitter holds its annual shareholders meeting Wednesday. The downgrades "increase the pressure of management to prove to shareholders that they have a plan," said Carter Mansbach, president of Jupiter Wealth Strategies, who will be in attendance.
When Dorsey took the helm, first on an interim basis, in June, the product visionary ensured "beautiful products" to come. The release of Moments, feeds of curated content, did not excite shareholders, however, and the company has stayed mum on hard numbers to user activity and engagement. Twitter is working to integrate its live-streaming app, Periscope, into the core app, yet all the while Facebook is aggressively pushing its own live video initiative.
In an effort to find new avenues to support Dorsey and the current leadership, Twitter has added three members to its board in the past two months: BET Networks CEO Debra Lee, PepsiCo Vice Chairman and Chief Financial Officer Hugh Johnston and tech entrepreneur Martha Lane Fox.
Yet, the brain drain at Twitter continues. Madhu Muthukumar, the former director of product management, who led the Moments launch, announced his departure last week. VP of Product Kevin Weil left for Facebook's Instagram in January. Dorsey has said recruiting in engineering and product roles is his "top priority" along with overcoming his company's struggle to improve its representation of employees from diverse backgrounds.
© Copyright IBTimes 2022. All rights reserved.
FOLLOW MORE IBT NEWS ON THE BELOW CHANNELS