Herman Cain Picks Clarence Thomas as Model for Supreme Court Appointees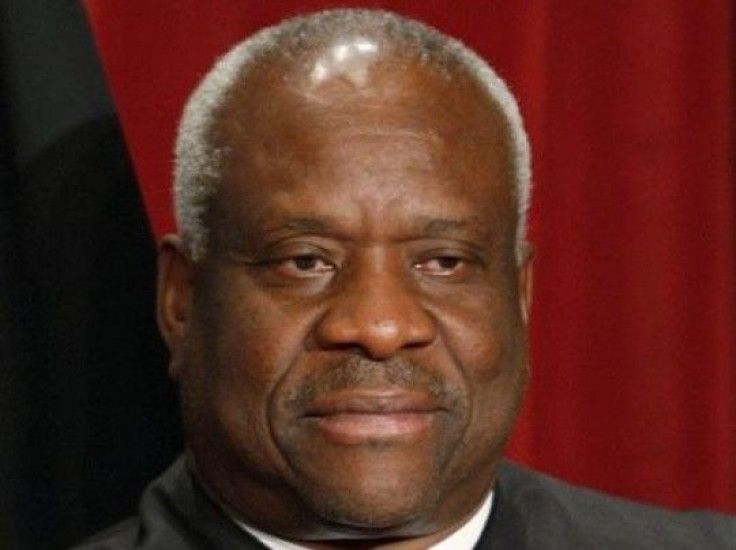 Herman Cain, a businessman who has recently ascended to the front of the Republican presidential field, named U.S. Supreme Court Justice Clarence Thomas as a model for the kind of judge he would appoint if elected.
Cain, a former CEO of Godfather's Pizza who appeared on NBC's Meet the Press on Sunday, told host David Gregory that Thomas, one of the more controversial justices of the nine sitting on the high court bench, is one of my models.
Thomas, a President George H.W. Bush appointee, has recently been dogged over his wife's work with a Tea Party group that fought President Barack Obama's Affordable Care Act, a law whose fate will likely rest with the Supreme Court.
I would say that there are several [justices] that I have a lot of respect for. Justice Clarence Thomas is one of them, said Cain. I believe that Justice Clarence Thomas -- despite all of the attacks that he gets from the left -- he basically rules and makes his decisions, in my opinion, based upon the Constitution and solid legal thinking.
The Supreme Court has received scant attention from the Republican presidential hopefuls, though some of the candidates have made remarks about the high court.
Former House Speaker Newt Gingrich, R-Ga., who served when President Bill Clinton was in office, said earlier in October that he would direct his staff to ignore Supreme Court rulings, citing actions of FDR and Abraham Lincoln, according to a CBS News report.
In his revamped 21st century Contract With America, he suggests that the president and U.S. Congress should correct, limit or replace judges who violate the Constitution. He also said that the Founding Fathers wanted the judiciary to be the weakest of the three branches of government.
© Copyright IBTimes 2023. All rights reserved.