High Paying Online Remote Jobs In USA Could Pay $100,000
The lure of remote work is up. More people are turning to online remote jobs thanks to the flexibility and less tedium involved. According to a study, high paying remote jobs are flooding the U.S market where the payment is in the range of $100,000 and above.
The good news is that more sectors are opening up for remote jobs.
A study by Global Workplace Analytics has found that 4 million employees in the U.S. workforce are working from their home at least half of the time. That means remote jobs can be tried by those who are otherwise employed.
Any professional worker who works from his home on a part-time or full-time basis in executing a job is deemed doing a "remote job". The gigs include virtual jobs, telecommuting jobs, and at-home jobs.
Remote work turning more lucrative
Remote work is indeed a cost saver. Costs are saved on work wardrobe, outdoor lunches, commuting costs and commuting time. But the flipside has been the limited choice and skewed earnings potential. But that is changing now.
Now more fields are reporting a surge in remote jobs, according to FlexJobs.
FlexJobs also identified seven fields with high rates of remote jobs. Some fields are nascent as they are not outright remote work-centric. The categories having high remote-job growth in 2018 included the following sectors.
Math and economics
The positions include actuarial analyst, data scientist, mathematical programmer, economics faculty member, and high school math teacher.
In terms of payout, the average salary for a senior business intelligence analyst, per Payscale, is $117,714.
Project management
In project management the job titles include business process consulting, project manager, engagement manager, scrum master and project management manager.
The average salary for a director of the client development ranges from $61,000 to $220,000.
Insurance
There are job titles such as loss control specialist, nurse case manager, premium auditor, underwriting manager, and claims representative.
The average clinical consultant salary ranges from $58,412 to $106,510, according to Payscale.
Marketing
In marketing, the jobs include marketing operations manager, marketing specialist, digital marketing analyst, associate product manager, and online campaign manager. The pay of an average marketing manager, according to Payscale, is $63,466.
Mortgage and real estate
There are many jobs such as senior loan officer, real estate content producer, district manager, director of sales, and real estate valuation manager.
A mortgage processor can take a salary of $33,000 to $55,000, according to Payscale.
Engineering
Among the jobs are software engineer, solutions engineer, automation expert, design/field engineering technician and head of front-end engineering.
The salary of a project manager comes to $83,000 to $152,000 depending on experience.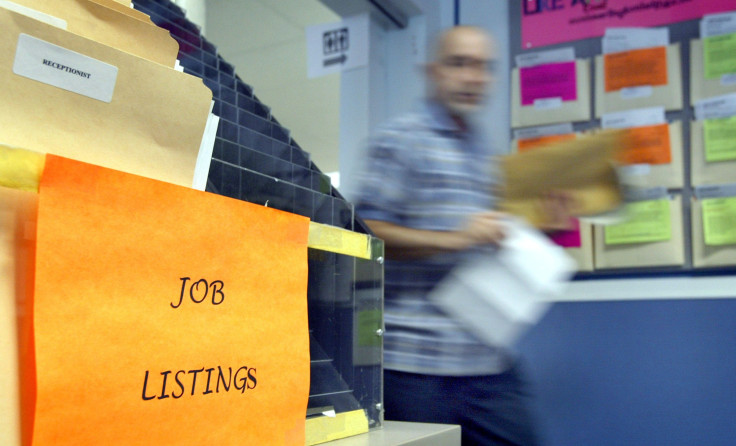 Nonprofit and philanthropy
Sample job titles include senior national fundraising director, program director, and partnerships manager.
A senior fundraising director can earn, according to Glassdoor, $116,171.
Sectors rich in remote jobs
Top fields that are offering remote work include computer/IT, sales, medical/health, education/training, and customer services.
In sales, remote jobs are up. The sector has displaced education from the third slot led by companies like Hibu, Enterprise Holdings, and Philips.
"The remote job market often mirrors the wider job market as a whole, which is why we see fields like medical and health, and computer and IT with the most remote jobs," said Brie Reynolds, Senior Career specialist at FlexJobs.
Many general jobs are getting converted into a remote environment job where work can be done via computers, phone, and email.
© Copyright IBTimes 2023. All rights reserved.
FOLLOW MORE IBT NEWS ON THE BELOW CHANNELS