Hillary Clinton Emails: Hurricane Sandy Disrupts Vacation, 'God Does Not Want Me To Relax'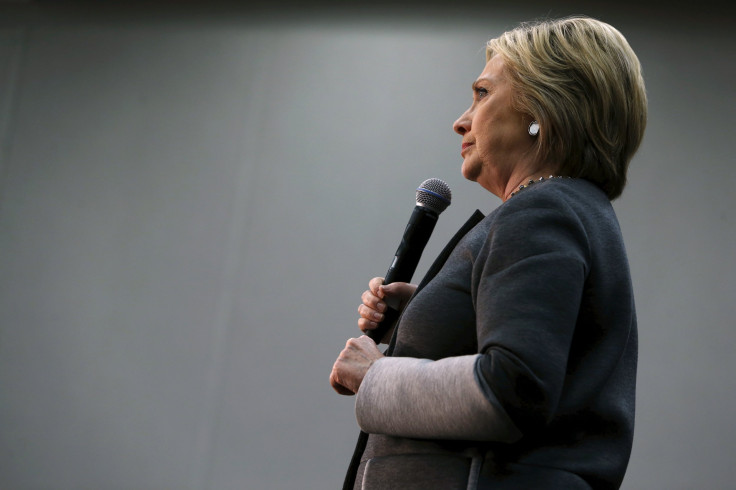 With Hurricane Sandy on the horizon, then-Secretary of State Hillary Clinton was concerned about more than just the potential property damage, risk to human lives and financial impact: She was also concerned about her vacation.
Emails released by the U.S. Department of State Monday revealed that Clinton feared complications with her flight. "I am so jinxed when it comes to time off," Clinton wrote in an email dated Oct. 26, 2012. "God does not want me to relax!"
It's unclear where she was planning to go. According to her travel itinerary, Clinton went on official visits to Algeria, Bosnia and Herzegovina, Serbia, Kosovo, Albania and Croatia from Oct. 29 to Nov. 2, 2012.
"I am on with the WH [White House] since they have the same departure time as us," Clinton aide Huma Abedin wrote Oct. 26. President Barack Obama traveled in the following days to Atlantic City, New Jersey, to assess the damage caused by Hurricane Sandy.
Clinton lamented her potentially ruined vacation the same day Hurricane Sandy strengthened in the Caribbean, moving from Jamaica to the Bahamas. The storm's strong winds threatened the United States, as it began to make its way north Oct. 27, traveling up the coast of Florida.
On Oct. 29, the Category 2 storm neared land, forcing New York City mass transit into gridlock and residents in areas of New York and New Jersey to evacuate their homes. The National Hurricane Center estimated there were 147 fatalities as a result of the storm and nearly $50 billion in damages.
It has been reported that Clinton lost internet service for two weeks following the storm, crashing her personal email server.
"This reply shows how far behind I am in responding to emails! Between losing my internet/berry service for two weeks during Sandy and jet lagging around the world, I'm not sure what I never received but am trying to crawl out from under the ones that are piled up in my in box," she said in the email.
The State Department release of documents on her private email server Tuesday came the day before the Super Tuesday primary contests, where the Democratic front-runner will be competing in 12 states and one territory for the party nomination. Monday marked the final batch of emails from the department.
© Copyright IBTimes 2023. All rights reserved.
FOLLOW MORE IBT NEWS ON THE BELOW CHANNELS