Hillary Clinton Flip-Flopping On Ground Troops To Fight ISIS? Before US Sends Troops To Iraq, Clinton Says No To Deployment After First Saying Yes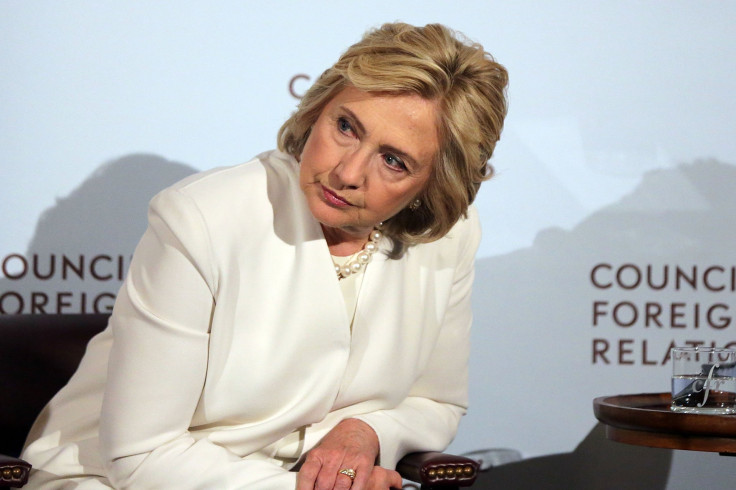 Tuesday morning's announcement that the U.S. would be deploying troops to fight the so-called Islamic State militant group in Iraq likely caught Hillary Clinton off guard, considering she said earlier in the day that she didn't think putting boots on the ground was such a prudent idea. Clinton's latest opinion on the topic was an abrupt departure from her previous stance, when the Democratic presidential front-runner less than two weeks ago expressed her support to "broaden" anti-ISIS efforts by bringing U.S. troops to the conflict-ridden region.
"In terms of thousands of combat troops, like some on the Republican side are recommending, I think that should be a non-starter," Clinton told CBS News during an interview that was televised Tuesday morning, reported Reuters. "I don't think it's the smartest way to go after ISIS. I think it gives ISIS a new recruitment tool."
Apparently it's more than just "the Republican side" that thinks U.S. troops in Iraq is the best move, as U.S. Department of Defense Secretary Ash Carter announced shortly after Clinton's interview ran that troops would be deployed there "to conduct raids, free hostages, gather intelligence and capture" ISIS leadership, reported Politico. Carter, who was testifying before the House Armed Services Committee, said sending troops to Iraq will give the U.S.-led coalition an advantage to fight ISIS in Syria, where the terror group has established its de facto capital in the city of Raqqa.
Clinton reacted Nov. 19 to U.S. President Barack Obama's foreign policy speech in which he detailed what he called an effective strategy for fighting ISIS, including using U.S. ground troops. Clinton, who for the most part has aligned her proposed presidential policies with Obama's, seemingly agreed with the president's assessment.
"If we press forward on both sides of the border in the air and on the ground, as well as diplomatically, I do believe we can crush ISIS's conclave of terror," Clinton said at the time during a speech in New York City while outlining her presidential foreign policy. She urged Congress to pass a renewed war authorization for the ongoing conflict. "The United States has been conducting this fight for more than a year; it's time to be begin a new phase and intensify and broaden our efforts," she added.
Early last month, a survey found that more than half of Americans opposed sending U.S. troops to fight ISIS on the ground, but more than 40% of those polled were in favor of it, according to Gallup.
© Copyright IBTimes 2023. All rights reserved.