Hispanic Buying Power 2015: What Donald Trump Mexican Controversy Tells Us About Latino Consumers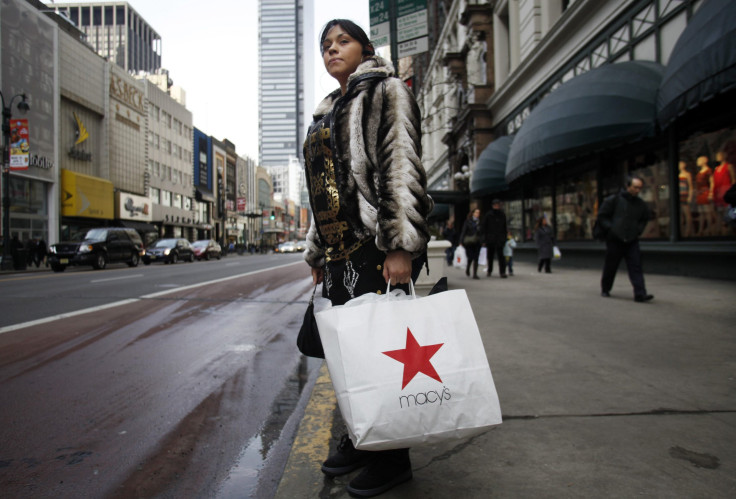 The aisles of the Macy's store at Herald Square in New York City buzzed with customers Thursday as consumers of all ages and ethnicities peered at shiny cufflinks, tried on bright blouses and compared cosmetic products. A mostly bare aisle in the men's section conspicuously stood out. Until this week, it had featured Donald Trump's line of men shirts.
"We'll have a hard time getting rid of these," a Macy's employee casually commented. "We'll probably end up having to put them on clearance just to get rid of them."
In the wake of Trump's derogatory comments about Mexican immigrants, Macy's cut ties Wednesday with the business titan and 2016 presidential contender. The department store said they would no longer carry Trump's menswear collection, which featured shirts, ties and watches.
Macy's is not alone: NBCUniversal, Univision, mattress maker Serta and other companies have also cut ties with Trump in recent days after he called Mexicans crossing the U.S. border drug dealers and "rapists." While some praised company leaders for taking an ethical stand against Trump's remarks, Macy's and other brands may also be making a business move. The broken deals point to the growing influence of Hispanic consumers in the United States. As the Latino demographic in the U.S. rapidly increases, so does their buying power, and businesses are starting to realize that value.
"As the economy has improved Latinos – like all Americans –have demonstrated greater buying power," said Maria Cristina Garcia, a professor in the Latina/o Studies Program at Cornell University in New York. "However, their potential is yet untapped. Half are first-generation immigrants and their U.S.-born children. If conditions in this country facilitate upwardly mobility, their buying power will increase."
Garcia said she has noticed a greater willingness in recent years on the part of companies to appeal to the Latino demographic on English language media by referencing Spanish-language surnames and showing attractive, upwardly mobile and middle- income Hispanic families in their commercials. "I think they are wise to do this because it's the reality," Garcia said. "Latinos are part of America's past, and we are certainly part of its future. Corporate America is just now catching up."
In 2013, there were 54 million Hispanics in the U.S., making up 17.1 percent of the country's total population, Pew Research Center reported. In 1980, Hispanics made up just 6.5 percent of the nation's residents. The latest projections from the U.S. Census Bureau expect the Hispanic population to reach 28.6 percent by 2060. More than 64 percent of all Hispanics in the U.S. are of Mexican-origin. Hispanics who speak English proficiently are also on the rise, with 68 percent of Hispanics in 2013 indicating that they spoke English "very well."
Hispanic Proportion in The United States | FindTheHome
Meanwhile, Hispanics are becoming more educated, with college enrollment among Hispanics ages 18 to 24 more than tripling from 1996 to 2012, Pew found. As a result, their share of new entrants into the civilian labor force has reached 20 percent in white and gray collar jobs, said Carlos Santiago, president and chief strategist of Santiago Solutions Group, a leading growth strategy consultancy focused on Hispanic markets. "This is all pushing their buying power closer to $1.5-1.7 trillion annually," he said.
Santiago said Latino customers represent an opportunity for Macy's to grow its business model. "Macy's Hispanic base of buyers is significant and growing while the non-Hispanic is declining slowly," Santiago said. "They (Macy's) have to protect their growing loyal base just as their competitors like Nordstrom, JC Penney's, Target and WalMart are. In this race to capture the new growth, a change in public image is worth millions of dollars in goodwill and loyalty."
Mike Valdes-Fauli, president and CEO of Pinta, a full-service agency focused on cross-cultural marketing whose clients include American Express, Facebook, TD Bank, T-Mobile and UFC, said that U.S. Hispanic buying power is expected to grow by 50 percent in the next five years. "If it were a country, it would be the world's 11th largest economy," said Valdes-Fauli. "How can any brand ignore that?"
Valdes-Fauli said that most of corporate America has begun to apply nuanced and respectful marketing to reach the Latino segment, and that Macy's decision was a smart business move. "A huge percentage of Macy's business is from Hispanics, and from a cost-benefit analysis it was important for them to show their support and solidarity against the insensitive and ignorant comments made by Trump," he said.
For Latino shoppers, Macy's decision to cut ties with Trump did not go unnoticed. Stephanie Garcia, a Latina Macy's shopper, was upset by Donald Trump's comments and praised Macy's decision Thursday as she shopped for Nine West shoes at the retailer's Herald Square flagship. "I don't know if not selling a few ties will hurt him (Donald Trump) in the long run, but I hope it does," Garcia said.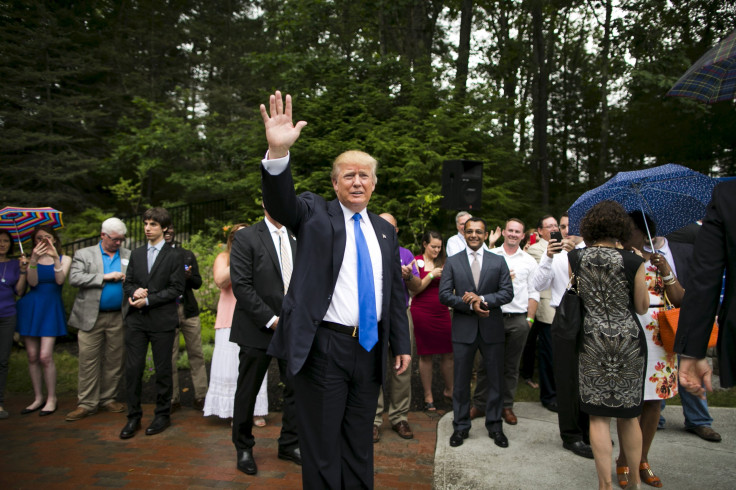 Berenice Leal, a master's student from Chicago, said Trump's remarks were an insult to her family. "I'm a current Macy's shopper, a former Macy's employee and above all, I'm Mexican. My parents were born in Mexico and arrived to this country legally. They are the hardest working people I know," said Leal, 30, adding that she was grateful Macy's made the decision to pull Trump's merchandise. "Your actions show that you support diversity and have no tolerance for racism," she added about the retailer.
Noemi, an employee at Macy's who is originally from the Dominican Republic, watched with glee Wednesday as the store took down a display that featured a large photograph of Trump, a decision that she confidently said was the right one for the company. "I was tempted to take a picture of them taking the photo down," she recalled Thursday with a laugh. She declined to provide her full name given that she did not have permission from Macy's to speak with the media.
Macy's decision to cut ties with Trump could also help the retailer win over new Latino customers in other countries, said Garcia, the Cornell professor.
"The story has attracted a considerable amount of attention overseas, especially through social media," Garcia said. "Latin American tourism is critical to cities like New York, Miami, and San Antonio, where Macy's has department stores. By demonstrating awareness, the corporate leadership at Macy's has encouraged loyalty from international visitors as well."
© Copyright IBTimes 2023. All rights reserved.
FOLLOW MORE IBT NEWS ON THE BELOW CHANNELS