Rep. Steve King Calls Donald Trump 'Scrappy' Amid Mexican Immigrant Controversy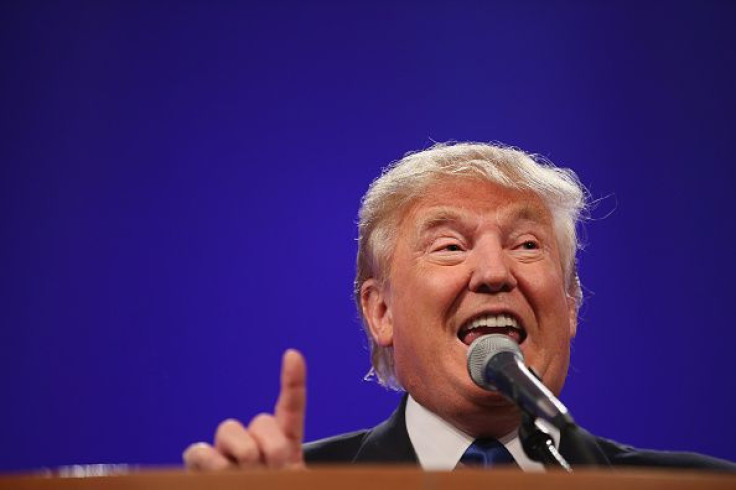 In the weeks since Donald Trump insinuated that Mexicans are drug-totin', law-breaking rapists in his 2016 campaign announcement speech, his beauty pageants have been dropped from Univision and he's been shunned by Latin pop singer Ricky Martin. But he still has at least one friend in Congress. On Wednesday, longtime Trump ally Rep. Steve King, R-Iowa, said he admired the real estate mogul's "scrappiness" and defended his comments aimed at illegal immigrants.
"I would say to Donald Trump, I appreciate the scrappiness of him," King said on CNN's "New Day," according to the Hill. "When he's attacked by other people, he counterattacks and plunges forward and he delivers more facts to support the statement that he's made."
King went on to recount remarks Trump had made since his presidential announcement. From King's experience on the border, the statistics Trump cites on the reported number of children raped and abused on the border is very similar to his own.
"I'd say in Donald Trump's defense, someone's doing that to these kids that are being raped and abused," King said. "And, when they're coming across Mexico, it's a reasonable assumption to conclude the people doing that are Mexicans."
This isn't the first time these two have been in each others' corners. Last year, Trump traveled to Iowa to help King campaign and to fundraise for the Republican.
In Trump's presidential campaign announcement two weeks ago at Trump Tower in New York, Trump expressed his thoughts on illegal immigration. "When do we beat Mexico at the border? They're sending people that have lots of problems, and they're bringing those problems with us. They're bringing drugs. They're bringing crime. They're rapists. And some, I assume, are good people."
In the aftermath, a petition that garnered at least 200,000 signatures was sent to NBC, which broadcasts Trump's former television program "The Apprentice," asking for his removal. NBC cut ties with Trump soon afterward. Controversy has also swirled around Trump's Miss USA contest, which Univision and NBC have dropped from their broadcast schedules. Trump has since sued Univision for half a billion dollars, alleging a breach of contract and saying that Univision targeted him because the network's owner is a key Hillary Clinton supporter.
Martin, who had planned a charity golf tournament on a Trump golf course, withdrew his plans to hold the event on Trump-owned land after tweeting his opinion of Trump's comments in Spanish. The tweet translated to: ""There's much hatred and ignorance in your heart @realDonaldTrump #LatinosUnidos.""
Even with the controversy, though, voters seem to have not taken much notice -- or don't mind. A national CNN/ORC International poll released on Wednesday showed Donald Trump in second place in the Republican field, which represents an improvement from 3 percent to 12 percent of the vote. Trump saw similarly strong numbers in the early primary states of Iowa and New Hampshire.
© Copyright IBTimes 2023. All rights reserved.