Hit By Panama Row, UK's Cameron Announces New Tax Evasion Law In 2016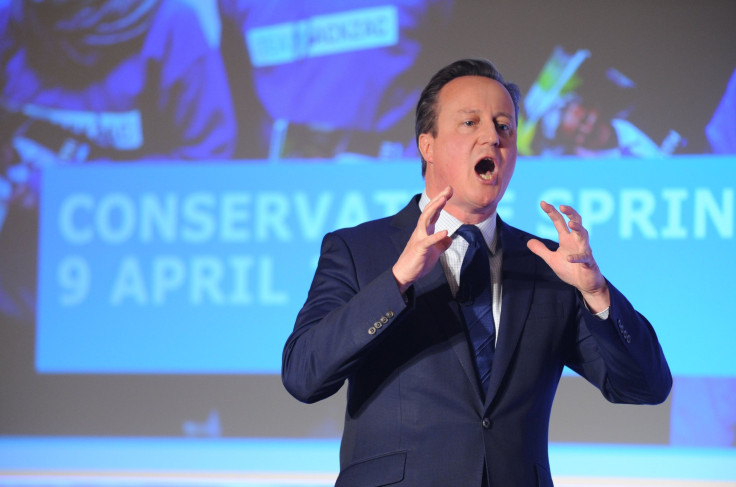 British Prime Minister David Cameron will say on Monday that new legislation making companies criminally liable if employees aid tax evasion will be introduced this year, as he seeks to repair the damage from a week of questions about his personal finances.
Cameron published tax records on Sunday to try and defuse criticism over his handling of the fallout from the Panama Papers, in which his late father was mentioned for setting up an offshore fund.
After four carefully worded statements in four days, Cameron bowed to pressure and admitted that he had benefited from selling his share in his father's fund in 2010. He recognized on Saturday that he had mishandled the disclosure.
Cameron is leading efforts to persuade British voters to stay in the European Union in a June 23 referendum that the polls suggest will be tight, and the tax row has raised concerns among the "in" camp that their cause may have been damaged.
The prime minister will attempt to regain the upper hand when he appears in the House of Commons later on Monday.
"This government has done more than any other to take action against corruption in all its forms, but we will go further," Cameron will say, according to advance excerpts of his statement circulated by his Downing Street office.
"That is why we will legislate this year to hold companies who fail to stop their employees facilitating tax evasion criminally liable," he will say.
The plan had already been announced by Finance Minister George Osborne in March 2015, but previously the commitment was to introduce the legislation by 2020, Downing Street said.
The decision to speed up that particular measure is unlikely to satisfy Cameron's many critics in opposition parties and in some campaign groups that say Britain already has the tools it needs to crack down on tax evasion but lacks the will.
The government rejects that, saying it has brought in more than 2 billion pounds ($2.8 billion) from offshore tax evaders since 2010 and has established a registry of company beneficial ownership information due to become public in June this year.
The furor over his own finances has come at a particularly bad time for Cameron, who is due to host a global anti-corruption summit in London on May 12.
He has also been struggling with deep divisions in his Conservative Party over EU membership, and the government has been embarrassed by a senior minister's resignation, a U-turn on welfare cuts and a crisis in the British steel industry it has failed to resolve.
© Copyright Thomson Reuters 2023. All rights reserved.