'This Is A Holocaust': Trump Comes Out Against Vladimir Putin Over War In Ukraine
Former President Donald Trump has turned on Russian President Vladimir Putin, calling the war in Ukraine a "holocaust." Trump's criticism is a sharp break from his earlier praise of the Russian leader at the start of the crisis.
In an interview with Fox News on Tuesday night, Trump was asked by host Maria Bartiromo how the U.S. should respond to the Russian attack on Ukraine. Trump, who previously insisted the war would "never have happened" were he still in the White House, said Russia has "to stop killing these people" and panned the Biden administration's response as ineffective.
"They have to stop killing these people. They're killing all these people, and they have to stop it. And they have to stop it now. But they don't respect the United States," Trump told Fox News.
"This is a holocaust. This is a horrible thing that's happening, you're witnessing. I mean, you're seeing it on television every night," Trump continued.
While he did not speak out against Russia's president personally, Trump's sharp turn on Putin comes after initially offering praise to him in the run-up to war. After Putin recognized the Ukrainian separatists in the east of the country as independent, Trump applauded it as "pretty savvy" and "genius."
Throughout his presidency, Trump praised and defended Putin against members of his own government. In contrast, Trump maligned Ukraine for its supposed support of Hillary Clinton in the 2016 presidential election and he attempted to coerce Ukraine President Volodomyr Zelensky to launch an anti-corruption investigation into his then-rival, President Joe Biden. This resulted in Trump's first impeachment trial which resulted in an acquittal by a Republican-led Senate.
Trump's lavishing of respect on Putin always stood out within his Republican Party. After Ukraine was invaded, scores of Republican officials came out to condemn the move and Senate Majority Leader Mitch McConnell (R-Ky.) went so far as to say he backed Biden in his decision to pursue diplomacy to defuse the war.
However, Trump has been blamed for enabling Putin's behavior, in some cases even by those who previously served him . Former National Security Advisor John Bolton criticized his former boss on Newsmax on Tuesday for rupturing relations with Ukraine and thus enabling Putin to act.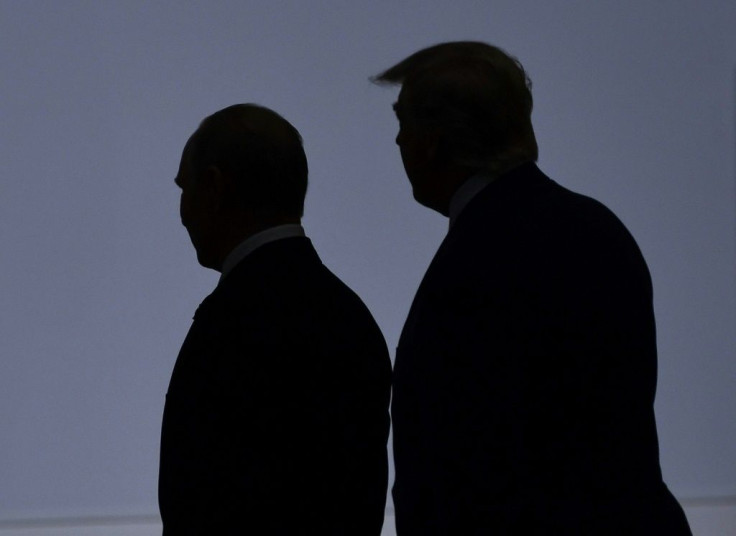 © Copyright IBTimes 2022. All rights reserved.
FOLLOW MORE IBT NEWS ON THE BELOW CHANNELS