GOP Leaders Reject Trump's Praise Of Putin: 'He's A Thug'
KEY POINTS
Senate Minority Leader Mitch McConnell said Putin was a 'ruthless thug' who killed innocent people
'History is watching' Trump and Putin, says former New Jersey Gov. Chris Christie
Trump claimed the media misrepresented his remarks toward Putin
Several Republican lawmakers have publicly admonished or rejected Donald Trump's recent praise of Russian President Vladimir Putin as "smart," with one GOP figure calling the Kremlin leader a "thug."
During a speech at the Conservative Political Action Conference (CPAC) on Saturday night, Trump praised Putin following his invasion of Ukraine, which he blamed on President Joe Biden and the North Atlantic Treaty Organization (NATO).
"Yesterday, I was asked by reporters if I thought President Putin was smart. I said, 'of course he's smart,'" Trump said, adding: "The problem is not that Putin is smart, which of course he is smart, but the real problem is that our leaders are dumb."
Despite Trump's admiration of the Russian leader, some Republicans have contradicted his statement, including Senate Minority Leader Mitch McConnell, R-Ky., who said he views Putin as a "ruthless thug."
"What President Putin did as a ruthless thug is just invade — invaded another sovereign country and killed thousands of innocent people," McConnell said Tuesday.
Senate Majority Whip John Thune, R-S.D., who is up for re-election this year, also slammed Trump's praise of Putin.
"Putin is a murderous thug and I think the world is now seeing that," he said.
Former New Jersey Gov. Chris Christie also took to Twitter to voice his disappointment over Trump's praise of Putin, adding that "history is watching" the former president and Putin.
"How can anyone with any understanding of the world call Putin's decision to invade Ukraine "genius" and "very savvy" as we watch him unite the rest of the world against Russia in nearly an instant," Christie wrote in a tweet.
Trump, who has been on the receiving end of criticism for his remarks toward Putin, claimed that the media misrepresented his remarks. He also claimed that the Russian invasion of Ukraine would not have happened if he were still the U.S. president.
Prior to Saturday's CPAC speech, Trump praised Putin's decision to assault Ukraine during a Take Back Congress Candidate Forum at Mar-a-Lago and dismissed the sanctions imposed by the West as "too little."
As of Sunday night, the United Nations estimated around 406 civilian casualties in Ukraine, including seven children. However, the organization noted that the real figure could be much higher.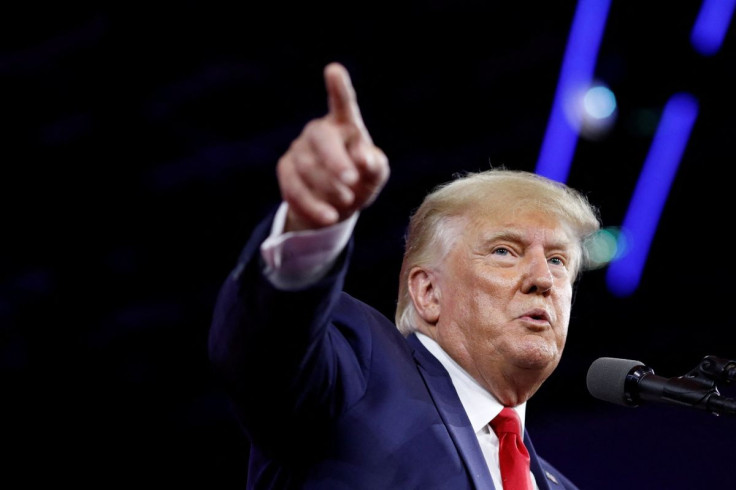 © Copyright IBTimes 2023. All rights reserved.