Home Depot Shares Drop Following Missed Expectations
Home Depot (HD) on Tuesday released its third-quarter earnings report, showing a sales increase of 3.5% to $27.2 billion, up $921 million compared to the third quarter of 2018. While sales increased, the home improvement chain reportedly lowered its fiscal year expectations citing business investments for the earnings miss.
Comparable sales for the company were up 3.6% with the U.S. also seeing a growth of 3.8%. Net earnings for the quarter were $2.9 billion. But the overall earning for Home Depot were lower than anticipated as the company has been investing in updating its stores and digital platform, which it said were investments that have yet to be realized.
"Our third quarter results reflected broad-based growth across our business, yet sales were below our expectations driven by the timing of certain benefits associated with our One Home Depot strategic investments," Craig Menear, chairman, CEO and president at Home Depot said.
"We are largely on track with these investments and have seen positive results, but some of the benefits anticipated for fiscal 2019 will take longer to realize than our initial assumptions. As a result, today we are updating our fiscal 2019 sales guidance, and we are reaffirming our fiscal 2019 earnings-per-share guidance.
For fiscal 2019, Home Depot modified its guidance to see an increase in sales of approximately 1.8% and an increase in comparable sales of 3.5%. This is down from the company's earlier guidance for fiscal 2019 of 2.3% growth in sales and a 4.0% increase in comparable sales. Home Depot cited a 52-week for fiscal 2019 compared to 53 weeks in 2018.
Diluted earnings are expected to grow 3.1% in 2019 to $10.03, according to Home Depot.
Share prices dropped after the earnings report, down more than 4%. Shares of Home Depot stock were down 4.64% as of 8:43 a.m. EST on Tuesday.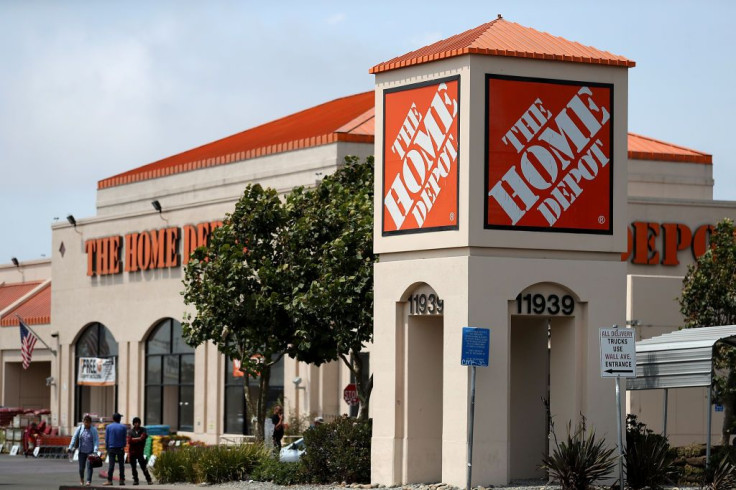 © Copyright IBTimes 2023. All rights reserved.