Home Prices Are Decreasing In These Cities
Several U.S. cities, where home prices massively increased due to an influx of new residents during the pandemic, are now seeing prices decreasing on previously high-value real estate.
Real estate firm Redfin recently released a report about year-over-year data in February, and then again in October, to find where the price per square foot dropped the most.
Cities such as Austin, which saw a sudden increase in growth, are one of the main cities seeing lowered or stagnating home prices. "Inventory was about 1,500 [homes] at the beginning of the year," Lisa Muñoz, a realtor with The Muñoz Group at Realty Austin, told KXAN News. "We have almost 10,000 houses on the market now, so more inventory means a big softening in prices."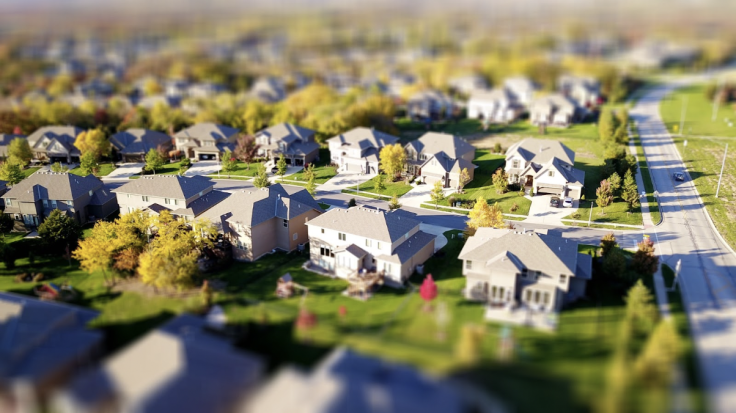 Austin Redfin agent Maggie Ruiz said the pandemic home buying boom drove home prices up so much that her area has become unaffordable for many locals, and she's noticed migration into the city, and investment purchases have significantly declined.
"Even though affordability is a concern, in many ways, we are in a buyer's market," Ruiz said. "Some first-time buyers finally have an opportunity to purchase a home without competing with out-of-towners and investors. Because prices and rates are high, a lot of buyers are offering below asking price, negotiating with sellers on a rate buydown, or considering new construction because many builders are offering significant incentives, including rate buydowns, to offload their inventory."
Phoenix, Arizona, is another city that saw tremendous pandemic growth but has since seen a substantial drop in home prices. As of this week, Zillow reported that the average home value in the Phoenix market is around $451,000, a decrease of about 6% since May but up 61.2% since September 2019.
As Redfin explains, these U.S. metros saw colossal population growth as remote work became more common due to the pandemic. This gave American workers the option to move and then work virtually from less expensive cities than where their employers were located.
Home-price growth is also decreasing or stagnating remarkably in tech hubs, such as San Jose, Oakland, and Seattle. San Jose, where the median price per square foot fell about 2% in October, down from 20% growth in February.
According to the research, various reasons besides coming out of a pandemic are to blame for the lower prices. Pew Research data from February showed that about six in 10 U.S. workers who could work remotely were, at least most of the time.
"The forces slowing the housing market, such as high mortgage rates, are having an outsized impact on places like Austin and Boise that saw home prices skyrocket over the last few years," said Redfin Senior Economist Sheharyar Bokhari. "Home prices can only rise by double digits for so long before the growth becomes unsustainable. High rates and stumbling tech stocks are making it unsustainable quite quickly, especially in destinations popular with tech workers. Plus, many of the out-of-towners with big budgets who wanted to move into those places already have."
© Copyright IBTimes 2023. All rights reserved.
FOLLOW MORE IBT NEWS ON THE BELOW CHANNELS