Honda Recall 2013: Auto Giant Announces Recall Of 344,000 Odyssey Minivans Due To Braking Issue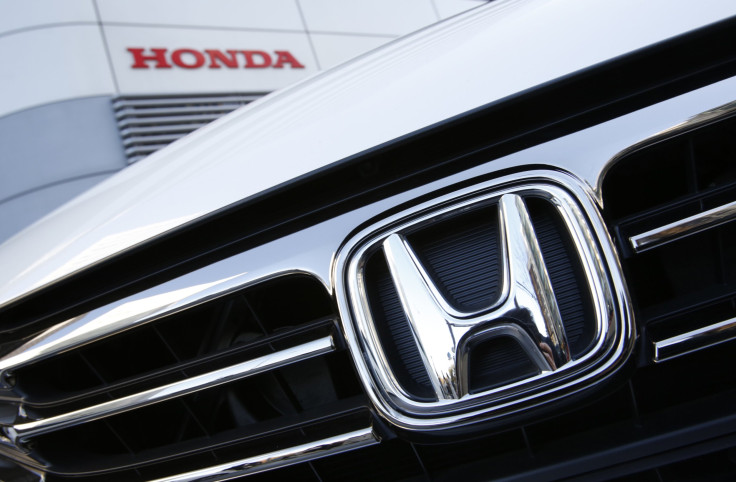 Honda Motor Company, Ltd. (NYSE: HMC) announced plans to recall 344,000 of its 2007-2008 Odyssey minivans in the United States due to a software glitch making it "possible for the VSA system to apply the vehicle's brakes unexpectedly under certain conditions," the company said in a statement.
According to the Honda press release, the Vehicle Stability Assist (VSA) system calibrates the yaw rate sensor after an engine restart. If the car is driven a certain way, the VSA won't make the calibration and hydraulic pressure in the brake system will build. As a result, the pressure could be released into the brake circuit, which would cause the vehicle to brake suddenly without the driver using the brake pedal or illuminating the brake lights, thereby increasing the risk of a crash.
No crashes or injuries have been reported as a result of this software glitch.
Honda said it would install a new yaw rate sensor in the recalled 2007-2008 Odyssey minivans to fix the VSA system, but the device will not be available until spring 2014. Therefore, the automotive giant will contact all owners of the affected Odysseys by mail as to the proper steps to take to ensure the VSA system is calibrated properly when the car is starting.
A second notification will be sent out once the new yaw rate sensor is available, instructing owners to take their Odyssey to their local Honda dealer in order to have the device installed free of charge.
As the New York Times points out, this is the second time Honda has recalled vehicles this year for brake issues. In March, they recalled about 183,000 vehicles for a problem with the VSA system that could result in the brakes suddenly being applied on their own. That recall involved the 2005 Honda Pilot, Acura MDX and the Acura RL sedan.
Honda spokesman Chris Martin told the Times in an email that this latest recall is part of a worldwide recall of nearly 381,000 vehicles.
© Copyright IBTimes 2023. All rights reserved.