Hot New 'Vampire Diaries' Secrets Revealed: The Sexiest Magazine Covers Featuring The Cast! [Video]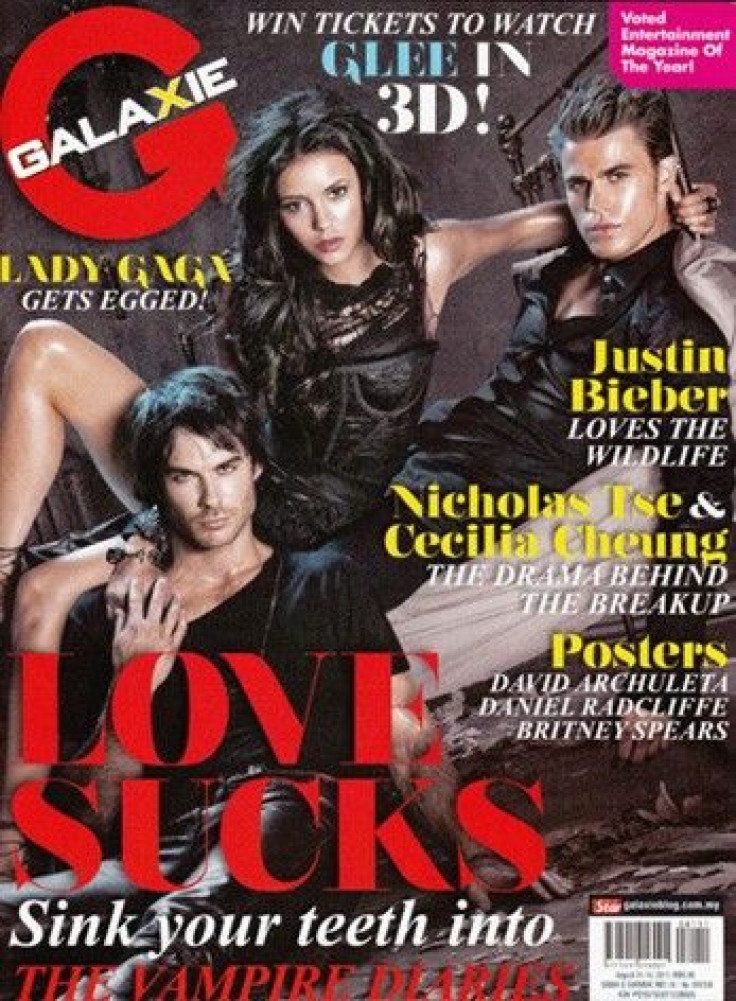 When The Vampire Diaries cast gathered at the PaleyFest, many fans were anxious to acquire any new details concerning the saucy love triangle between Nina Dobrev, Paul Wesley, and Ian Somerhalder. Yet to their surprise it was actually producer Julie Plec who actually spilled the beans about that to expect!
According to Plec:
There's lots of kissing. There's actually more kissing in the next six episodes that we have left for the season than there has been all season long. We got to about episode 16 and we thought, 'Nobody is happy! No one's in love! No one's making out! No one's naked! What's going on? This is ridiculous!' So we make up for lost time.
E! is reporting that audiences will see a flashback in which the car accident that took the lives of Elena's parents is shown. Plec revealed:
We are looking for Elena's parents. And as we know, Elena's parents and Elena nearly died in a car accident a couple years ago. While the finale has not been written yet and the words are not actually on the page, certainly there is an element of something we're trying to do, which is maybe go back to that night and see a time where Elena had a simpler life where she wasn't in love with vampires and her parents were still alive and of course relive the experience where it all went horribly wrong.
That's pretty exciting news! Of course many fans are hoping that these smooching scenes will center on Damon and Elena but only time will tell. For now, here's a look at the hottest magazine covers featuring the cast!
© Copyright IBTimes 2023. All rights reserved.