House Panel Approves U.S. Rep. Trey Gowdy's SAFE Act Immigration Bill, Which Makes Staying In The Country Unlawfully A Federal Crime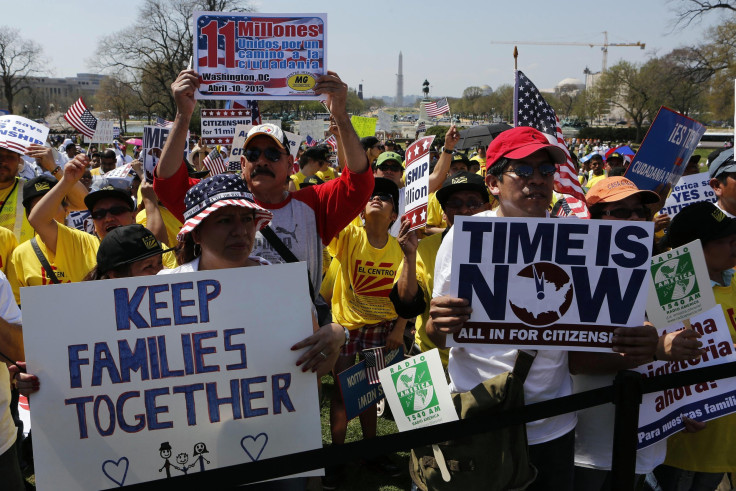 A Republican-led House Judiciary Committee panel late on Tuesday night approved its first immigration bill, which seeks to make illegal immigration to the U.S. a federal crime, even as lawmakers in the Senate are debating the "Gang of Eight's" comprehensive immigration reform bill.
The panel, after a day-long-markup, approved the SAFE Act, or H.R.2278 proposed by U.S. Rep. Trey Gowdy (R-S.C.), in a 20-15 vote around 11 p.m. EDT on Tuesday.
"The SAFE Act maintains the integrity of our immigration system by granting states and local governments the authority to enforce federal immigration laws," Chairman Bob Goodlatte (R-Va.) said in a statement after the vote, The Hill reported. "The bill also strengthens national security and protects our communities from those who wish to cause us harm."
The interior enforcement amendment bill, as the SAFE Act is also known, would allow state and local officials to enforce federal immigration laws, and provide grant funding to carry out the task. The legislation also would make illegal immigration to the country a federal crime instead of a civil offence, and punish states that have local laws to prevent authorities from enforcing the federal immigration law, by making them ineligible for grants and other funding.
"We have, and will continue, to take a step by step approach to immigration reform, thoroughly examining each piece in detail and working to find consensus on the other issues we need to fix," Goodlatte said, according to The Hill report.
However, Democrats on the panel attacked the bill saying it would criminalize the immigrants and will lead to "widespread racial profiling."
Gowdy's bill "takes us back in time to an approach that has long been rejected by the American people," Rep. Zoe Lofgren (D-Calif.), told The Hill. Lofgren, who has been negotiating the bipartisan immigration bill added that the SAFE Act's passing is disappointing as it comes at a time when "solid progress" is being made in solving the immigration problem in a bipartisan manner.
Immigration activists also have dismissed the SAFE Act, which is tougher on immigrants than the bipartisan comprehensive immigration reform bill currently being debated in the Senate.
The bipartisan bill, which has been proposed by eight lawmakers, four each from the Democrat and Republican parties who have come to be known as the "Gang of Eight," would help an estimated 8 million illegal immigrants living in the U.S. to get legal status.
The bill is also expected to reduce the federal budget deficit and lead to a net savings of $175 billion over the next decade, according to the Congressional Budget Office, the nonpartisan agency that provides economic data to Congress.
© Copyright IBTimes 2023. All rights reserved.