House Republicans Pass Immigration Law With No Chance Of Passing Senate Or White House, Infuriating Obama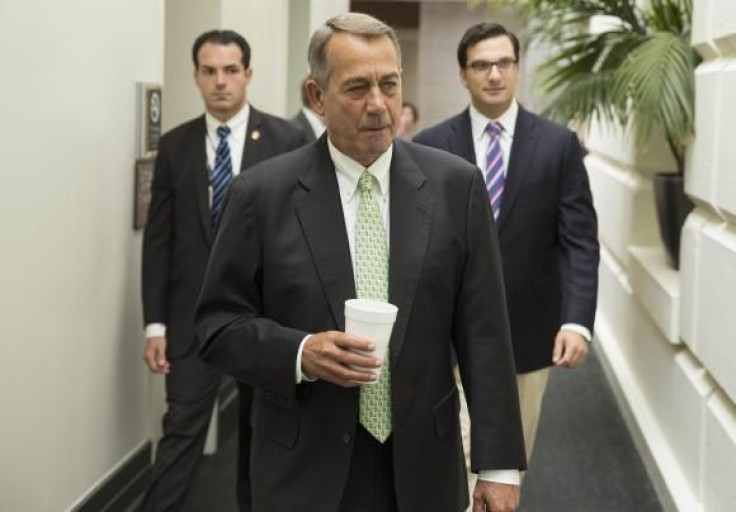 Republican lawmakers in the U.S. House of Representatives passed a largely symbolic bill Friday evening that, while aiming to provide emergency funding to deal with the humanitarian crisis at the US-Mexico border, would also strip President Obama's administration of the ability to deport certain undocumented immigrants already living in the U.S.
Voting for the $659 million measure allowed House Republicans to enter the summer recess beginning this weekend and tell their constituents that they did, in fact, attempt to solve the border crisis. But the Senate, which failed to pass an unrelated $2.7 billion immigration bill, was also preparing for the August break Friday afternoon, eliminating any chance that the House bill would make it to Obama's desk before the long recess.
"I'm going to have to act alone because we don't have enough resources," the president told reporters at a hastily assembled afternoon press conference. "Without additional resources and help from Congress were just not going to have the resources to fully solve the problem. …While they're out on vacation, I'm going to have to make some tough choices to meet the challenge."
Democrats and Republicans alike have struggled to find a solution to the ongoing arrival of unaccompanied children and teenagers at the border from Mexico, where families are sending their children north to escape poverty and cartel-controlled communities.
The Republican vote wasn't expected to pass Friday, with many Republicans unwilling to be perceived as even implicitly endorsing any kind of immigration refom connected to the president. Rep. Michele Bachmann (R-Minn.) told the Washington Post that Republicans on the far right were able to take control of the negotiations from House Speaker John Boehner (R-Ohio).
"Leadership knew they couldn't pass their bill," she said, calling Boehner's inability to find common ground one of the highlights of her political career.
President Obama was decidedly less enthusiastic, questioning why, just before Congress lets out for August break, the House would pass a bill that lawmakers know will not be endorsed by the Senate or himself.
"The legislation put forward tonight by House Republicans does not responsibly address the problem of unaccompanied children apprehended at the border, and could result in the deportation of hundreds of thousands of DREAMers, young people who were brought into this country as children and are Americans in every way but on paper," White House press secretary Josh Earnest said in a statement released after the House vote Friday evening.
© Copyright IBTimes 2023. All rights reserved.