House Republicans Seek to Defund Planned Parenthood, NPR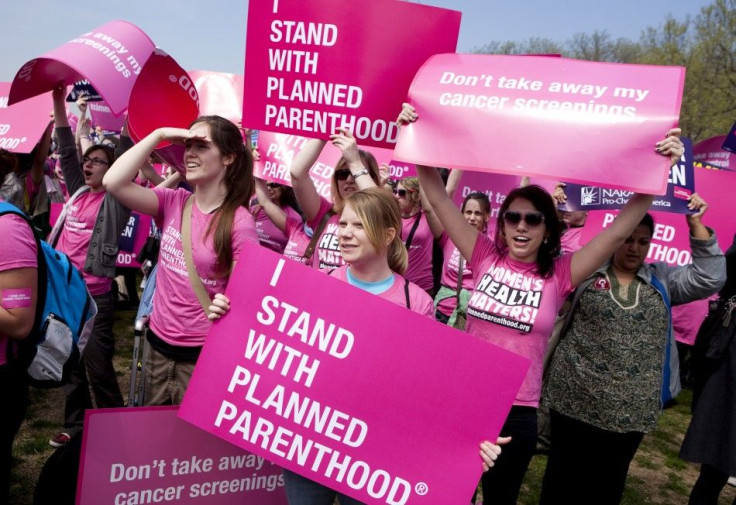 Republicans in the U.S. House of Representatives are again trying to defund Planned Parenthood and National Public Radio, this time through a draft bill to fund several departments and agencies.
Planned Parenthood would be banned from receiving federal funds unless the organization certifies it will end abortion services under the House Appropriations Committee's draft legislation released Thursday. The proposed spending bill would also cut all funding to a family planning program, known as Title X.
Meanwhile, the proposal includes a provision preventing the Corporation for Public Boradcasting from using federal money to support NPR.
These two groups have been the most high profile targets for defunding since Republicans took control of the House after the 2010 midterm elections.
Planned Parenthood President Cecile Richards said the GOP's funding plan revives failed efforts to pull federal money from the health care provider.
Eliminating funding for the Title X family planning program and prohibiting Planned Parenthood from providing preventive health care through federal programs will result in millions of women across the country losing access to basic primary and preventive health care, Richards said in a statement Thursday.
This is another attempt from federal Republicans to block financial aid to the health care services provider.
The newly Republican-controlled House in February was able to pass an amendment to a spending bill defunding Planned Parenthood. The defunding effort was defeated in the U.S. Senate as a standalone measure, following a budget deal brokered between President Barack Obama and House Speaker John Boehner.
Anti-abortion Republicans have tried to defund Planned Parenthood because it provides abortion services. Though Planned Parenthood says federal funding goes toward other services, critics say any aid to the group helps finance abortions, which make up three percent of its activities.
The first defunding attempt failed, though Planned Parenthood remains in GOP crosshairs. Rep. Cliff Stearns, a Florida Republican and chair of the Energy and Commerce Committee's oversight panel opened an investigation into whether Planned Parenthood has used federal money to fund abortions in violation of the 1976 Hyde Amendment.
For NPR, the defunding provision was accompanied by a measure requiring the CPB to issue a report on how to wean the public radio broadcaster. An NPR representative was not immediately available for comment Friday.
A spokesperson for Rep. Hal Rogers, a Kentucky Republican and chair of the Appropriations Committee, did not immediately respond to requests for comment Friday.
The draft spending bill comes from a subcommittee lead by Rep. Denny Rehberg of Montana. The spending bill also appropriates money to the U.S. Department of Labor, U.S. Department of Health and Human Services, and U.S. Department of Education.
In addition to the Planned Parenthood and NPR provisions, there are other controversial measures included, such as blocking $8.6 billion from being used for Affordable Care Act programs and regulations from the National Labor Relations Board.
[The] draft injects a whole host of new, contentious legislative issues into the process, said Rep. Rosa DeLauro, a Connecticut Democrat. If these documents represent the position that Chairman Rehberg intends to take into negotiations with the Senate, it looks like we're in for a long, difficult process.
Democrats on the Appropriations Committee criticized Republicans for relegating them to the role of bystanders.
Rep. Norm Dicks, the ranking Democrat, said in a statement Thursday that the draft bill was Rehberg's product, not the committee as a whole. The draft had yet to be marked up during the committee process and that regular order has been short-circuited.
© Copyright IBTimes 2023. All rights reserved.
FOLLOW MORE IBT NEWS ON THE BELOW CHANNELS