How To Cancel Amazon Prime Trial?' Membership Cancellation Searches Peak On Prime Day 2019
More and more numbers of savvy -- or is it sly -- online shoppers are joining Amazon Prime, buying stuff during the Amazon Prime Day then immediately cancelling their memberships in a dismaying repeat of a phenomenon plaguing the site ever since it began the annual sale in 2015.
Data gathered by search retargeting service, Captify, reveals searches for "canceling Amazon Prime" were 18 times higher on Monday -- the start of Amazon.com's two-day sales extravaganza -- than on Sunday.
Amazon launched Prime Day four years ago in a bid to entice new Prime members. These members pay fees in exchange for shipping discounts and perks like video streaming. During the Amazon Prime Day sale, members get even more discounts on thousands of items.
Captify said the data it has seems to confirm shoppers only aim to buy discounted gadgets and appliances without making a long-term commitment to Amazon, the world's largest online marketplace. Amazon Prime has more than 103 million members in the U.S.
"If Amazon is hoping to use Prime Day as a way to sign up and retain new Prime members, they might need to rethink their retention plan," said Captify. "According to search, consumers are signing up for Prime, getting their deals and then canceling membership shortly after."
Captify reached these conclusions based on searches by 2.2 billion global consumers using computers, smartphones and voice-activated devices. Its search metrics included deal hunting websites with discussion forums where shoppers exchanged info about the best prices and deals at various websites.
"Consumers are becoming more and more savvy," said Rohaan Dullabhai, a senior insight strategist at Captify. "They are going to the discussion forums to find the best deals and taking advantage of all of these retailers competing with one another."
Captify also said searches for Best Buy Co. jumped 255 percent from Sunday, while searches about Walmart Inc. rose 130 percent. Queries about EBay Inc. rose 72 percent. Dullabhai said the data again suggests shoppers are bouncing from one site to another in search of the best deal before subscribing to Amazon Prime, he said.
Despite these worrying consumer buying traits, Prime Day will remain huge. Online shoppers are projected to spend more than $5.8 billion during Prime Day from July 15 and 16, estimates Coresight Research, a global research firm focused on retail and technology.
Amazon's Prime member retention rate stands at more than 90 percent.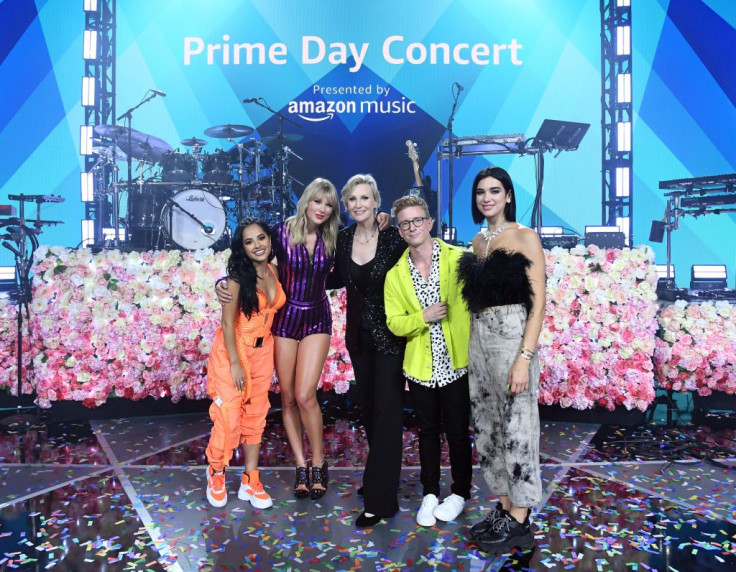 © Copyright IBTimes 2023. All rights reserved.
FOLLOW MORE IBT NEWS ON THE BELOW CHANNELS