Why You Shouldn't Skip Your Second COVID-19 Shot
Every COVID-19 vaccine recipient is required to receive two doses of the drug to ensure effectiveness. But because the second round of the vaccine is spread weeks apart from the first, it could lead to some people to fail to get their second dose on time or at all.
Healthcare providers are now tasked with the challenge of reminding patients about their second vaccine dose. To incentivize vaccine administrators, the federal government is paying $17 for the first shot round and $28 for the second shot dose to these health providers, reported KGTV, an ABC affiliate in San Diego.
There are consequences for not receiving both doses of the COVID vaccine, as it would limit its effectiveness. The first dose is shown to provide about 50% protection against the virus, while the second protects up to 95%.
"We know that there is some immunity that people will get after a single dose. But it may not be as durable, it might not last as long, and it may not be as strong as when you get two doses," Dr. Amesh Adalja, an infectious disease expert, told KHOU, an NBC affiliate in Houston.
The second dose of the Pfizer-BioNTech vaccine is administered 21 days after the first dose of the vaccine. The second dose of the Moderna vaccine is given 28 days after getting the first inoculation.
Skipping the second dose of the COVID vaccine could also prove harmful beyond just the ineffectiveness against the virus.
David Kennedy, a biologist at Penn State University, told KGTV that skipping the second dose of the vaccine could cause the virus to spread and mutate, which could build resistance to the vaccines.
While Kennedy said that this is a worst-case scenario, new strains of the virus have already been detected in the U.K., Africa, and most recently in Colorado, which have shown to be 70% more contagious than the current COVID-19 virus.
There is also the possibility that without complete protection from the virus, a person could spread it asymptomatically to others, Dr. Paul Offit, a vaccine expert, told KGTV.
"I think you could probably say you're going to have short-lived but incomplete protection," Offit said. "Protection from disease but possibly not asymptomatic shedding."
Side effects of the vaccines range from fatigue to soreness shortly after the shot is administered. Others have experienced fever, particularly after the second dose, which doctors suggest are a sign that the immune system is working, according to the KGTV report.
The vaccine is currently being rolled out in phases, with the first dose going to long-term care residents and staff under Phase 1a of the Centers for Disease Control and Prevention's dosing program.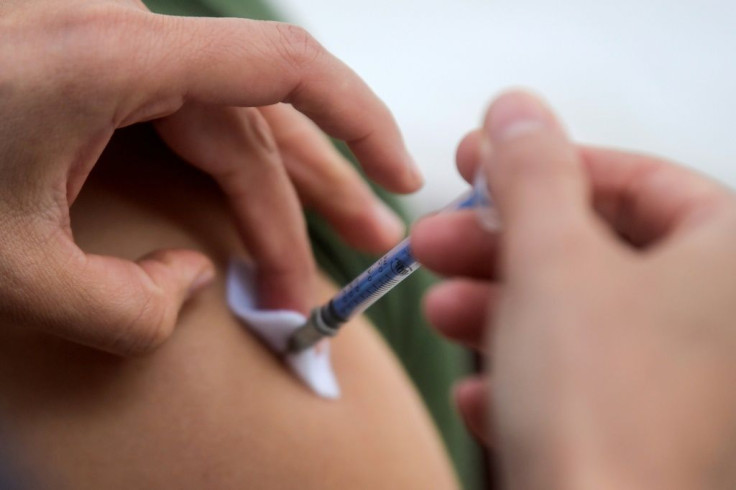 © Copyright IBTimes 2023. All rights reserved.