How An Eruption Of Bali's Volcano Mount Agung Will Impact Indonesia Tourism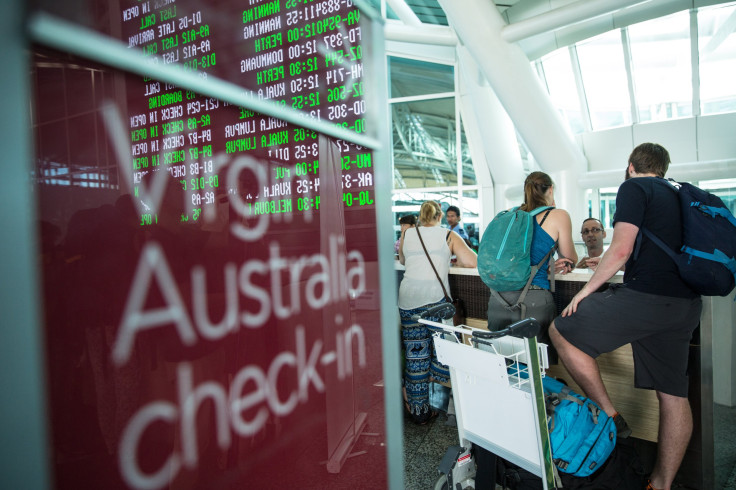 Apart from the residents living in the area, the tourism industry might also be impacted if Mount Agung in Bali erupts in the coming days since it is one of the main tourist attractions on the Indonesian island.
The flow of incoming tourists has not decreased despite news of heavy seismic activity in Bali. Around 50,000 to 60,000 visitors continue to flock to the island from all over the globe.
"As long as the volcanic ashes don't have any impact on Bali's airport, it will not be closed," Ngurah Rai International Airport communications chief Arie Ahsannurrohim said, ABC News reported.
The scenario will be quite different in case of a volcanic eruption. "If there are volcanic ashes — it will be closed. If there is volcanic ash, first we will activate the disaster response command post in the airport, then we'll help the airlines with a helpdesk, so passengers will be able to get updates of their flight status," Ahsannurrohim added.
One of the reasons that tourists might not be heeding the warnings of volcanic activity seriously may be because Indonesia's National Disaster Management Agency chief Sutopo Purwo Nugroho has called the eruption an uncertain affair.
"Mount Agung is now in a critical phase, which means all the instrument observations show that magma is pushing up towards the surface but the rock 'plug' has stopped it from coming out," he said. "So even though a level four alert has been declared, it doesn't mean it will definitely erupt. It depends on the energy that pushes the magma. We can't give you an estimation of when exactly it will erupt."
The U.S. Embassy and Consulates in Indonesia have warned Americans traveling to Bali to be wary of the spike in volcanic activity in the eastern region of the island. It issued the following statement on Sept. 21:
"Mt. Agung, an active volcano in East Bali, Karangasem Regency, has shown recent increased volcanic activity ... U.S. citizens are advised to avoid travel to the area around Mt. Agung, monitor local media for updates, and check with local airports for scheduled air travel ... In the event of an eruption, we encourage U.S. citizens in Indonesia to notify friends and family of their wellbeing and to update their status on social media."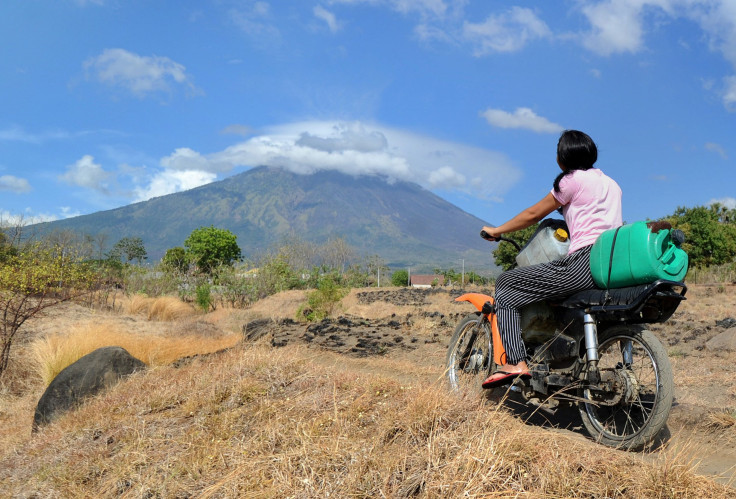 However, all signs are pointing to a strong possibility of an eruption. Mount Agung experienced 844 volcanic earthquakes on Monday, and between 300 and 400 earthquakes by midday on Tuesday. "Instrumentally we have never recorded such high energy or seismicity from Mount Agung," Devy Kamil Syahbana, a seismologist from Indonesia's Centre of Vulcanology and Geological Hazard Mitigation, told the Guardian.
According to Indonesia Investments, tourists spend between USD $1,100 and USD $1,200 per visit on average in Indonesia. Most tourists in Indonesia are likely to travel to Bali for its beautiful countryside, cultural and historical sites, beaches and nightlife.
Bali receives over 2 million visitors a year and with its tourism industry being responsible for over 58,000 jobs (which is 20 percent of its population), it is one of the most important economic sectors on the island.
Close to 60,000 people, living near the danger area, have been relocated to temporary shelters inside hundreds of village halls and sports centers, away from the area or in homes of relatives in the surrounding districts. The Indonesian government has begun arranging humanitarian aid for the people who are forced to evacuate. Vehicles filled with food, water and blankets have been sent to the evacuation centers.
The last time Mt. Agung erupted in 1963, it ended up killing more than 1,000 people. The period leading up to the eruption was also filled with considerable seismic activity.
© Copyright IBTimes 2023. All rights reserved.
FOLLOW MORE IBT NEWS ON THE BELOW CHANNELS