How To Get Free Credit Score Check And Report Card? This App Has The Answers
This article uses affiliate links, which means if you purchase products through these links, we may earn a commission. Click here to see our
T&C
. For licensing please click
here
.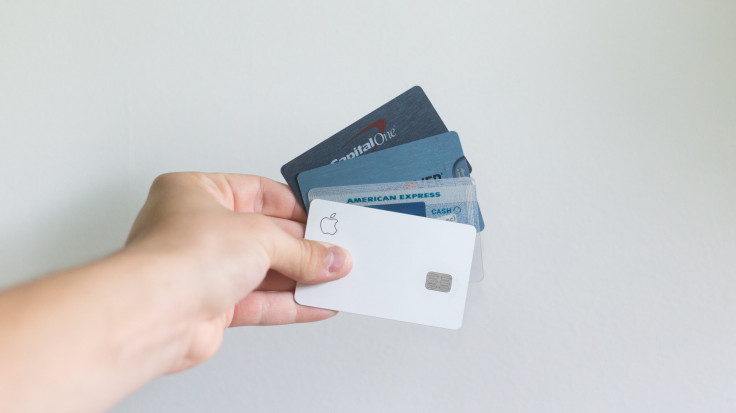 As consumers have become increasingly dependent on credit, you need to be more watchful in using your borrowed money as well ensuring you fully pay it off. However, not everyone takes notice of their credit score. Do you even know yours? Thankfully, apps like Credit Karma can help you be more financially responsible.
Why knowing your credit score is important
There are only a few things in life that will follow you as close as your credit report does. It's basically a "screenshot of your financial habits." Your credit report plays a big part in how easily you can get a mortgage, take out a loan, rent an apartment, make big purchases or even get hired in some industries. Your credit record shows how you managed your accounts, helping determine how well you'll be able to pay back your loans.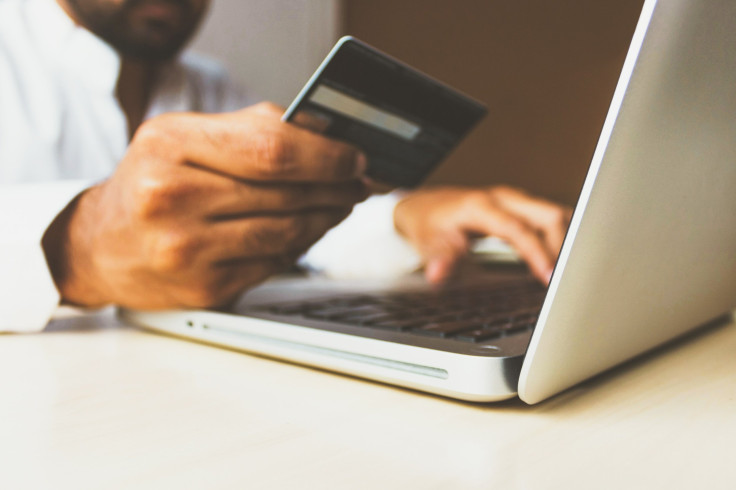 Your credit score is a financial tool that can either act as a lever or a hammer. It depends on how good or bad it is. If it's good, applying for an auto loan will be much easier and faster. Loan applicants with a higher credit rating can qualify for a larger loan with lower interest rates. However, having a low credit rating can significantly limit your choices, regardless which type of loan you apply for. If you do get approved for a mortgage, you may end up paying higher.
This is why you need to regularly check your credit score, as it can easily impact major life decisions. Make sure it doesn't contain errors or any negative "surprises." If you do find errors, have it corrected by credit bureaus but be ready to answer their questions.
Understanding your credit score isn't always easy. Luckily, there's Credit Karma.
Free credit score at your fingertips
By law, you are entitled to review your credit report annually. Luckily, Credit Karma can give you updates as often as once as week. But what exactly is Credit Karma?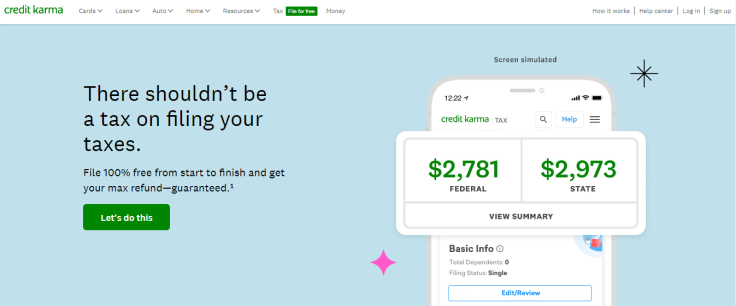 Credit Karma is a website and app that provide people free access to their credit score anytime they need it. This is perfect for those who want to build good credit and check if they're doing it right. More than checking your credit score, Credit Karma has a lot of other features in store for you.
Offering its users "the chance to build a better financial future," Credit Karma gives you useful insights on your credit score, lets you download your credit report card and even simulate how paying off debt or applying for new credit can change your score, among others.
Is your Credit Karma score accurate?
Yes, because Credit Karma isn't a credit bureau. The information they provide isn't from investors but information presented by TransUnion and Equifax, two major consumer credit bureaus. This includes your credit score analysis and a graphical representation of your credit score over time and how it compares to others by age, income and state.
Credit Karma also uses VantageScore to present its data to users. While FICO is more well-known as a credit score, VantageScore has the advantage of being created by credit bureaus. It's not only a more transparent scoring model, but a collaboration among all three credit bureaus.
This ensures that the credit scores given by Credit Karma aren't just estimates, but accurate and reliable data.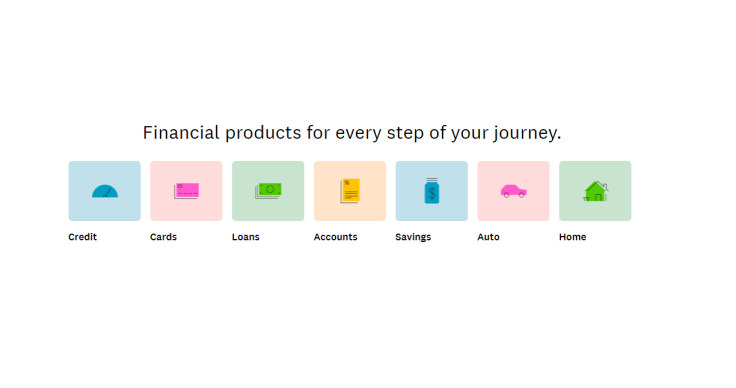 Getting your credit report
One other service that Credit Karma provides is it lets you get your credit report. This plays a big part in helping you fully understand your overall financial situation. Per tradition, you need to check your credit report at least once per year and Credit Karma is one of the few ways you can do that for free.
Through Credit Karma, you can now check your reports from both TransUnion and Equifax; even highlight important information so you don't forget any details. These reports get updated once a week and Credit Karma lets you access them as often as you want.
Sign-up and safety
Credit Karma is a free service that only makes money through targeted ads, accessing it and signing up is a very simple process. Credit Karma will only require your name, address, date of birth and the last four digits of your Social Security Number, as well as your permission to check records. The final step of the process will be to confirm your identity, which will be done through a series of questions.
Credit Karma is safe. This is because while the app uses your information, it's not relayed to any third party service and is only used to provide you with targeted ads. You can trust that your private information is safe.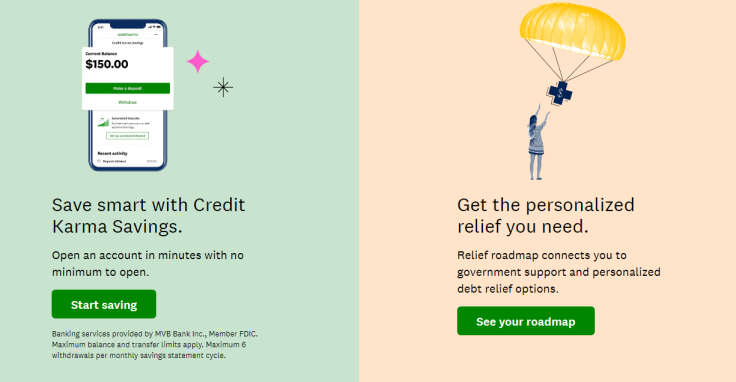 Other offered services
While Credit Karma is primarily an app that lets you check your credit score and credit report, it also offers a host of other useful financial services and tools, as listed below:
Credit score simulator - this useful tool lets you simulate how your credit score would change if you were to make any of the following actions -- getting a new loan, going into foreclosure, opening a new credit card, getting a credit limit increase, increasing or decreasing your balances, etc. You'll get a good sense of your financial activities and whether you need to improve them or not.
Auto tools - Credit Karma also offers tools for your vehicle, including auto insurance rates, any current recalls on your car, current estimated value of your vehicle and checking your remaining balance on any auto loan you have. Credit Karma also lets you shop and finance for a used car online via Vroom.
Tax services - Credit Karma lets anyone file both federal and state returns for free, regardless of income. Additionally, the site offers protection for anyone that does so: audit defense and accurate calculations guarantee.
Loans and credit card offers - You can also get personalized interest rates and approval odds on different loans as Credit Karma partners with companies that offer these. Additionally, you can use Credit Karma to browse current credit card offers and get accurate approval odds.
Unclaimed money - While minor, this is still useful. If a business owes you money but can't find you, the money goes over to the state. Credit Karma will search your state's role in unclaimed cash and let you know if you need to file a claim to get it.
You can use all these features through Credit Karma's mobile app as well, which is available in both Android and iOS.
Final thoughts
Aside from providing a reliable snapshot of your current credit status for free, Credit Karma also offers services that can help you get into a better financial situation through financially-smart decisions. Just like millions of Credit Karma users.
Learn more about Credit Karma and check your credit score for free by clicking here.
FOLLOW MORE IBT NEWS ON THE BELOW CHANNELS