Transforming The Future Of Investments: A Closer Look At InTouch Capital Switzerland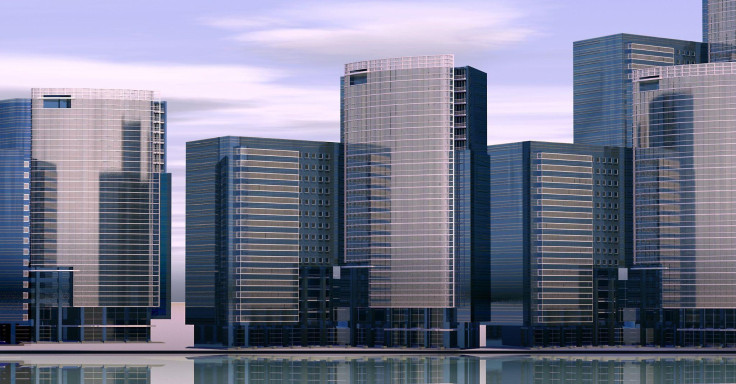 In the dynamic world of investments, where opportunities abound, Intouch Capital Switzerland has emerged as a transformative force, reshaping traditional investment practices, and propelling the industry toward a more innovative and efficient future. Founded by seasoned investors, Kavit Handa and Alykhan Lalani, Intouch Capital has become a great example of success in the real estate asset management industry.
Registered and regulated in Switzerland, Intouch Capital was established with a vision to create a "boutique investment firm." Handa, the chairman of Africa Capital SA, boasts a diverse background and extensive experience in finance and real estate. Throughout his career, he has played key roles in leading organizations like InTouch Relocations, Merrill Lynch, and Bear Stearns.
Similarly, Lalani brings a distinguished background in economics and business. His prior experience at Merrill Lynch and elsewhere has established him as a significant voice in the field.
At the heart of Intouch Capital's success lies a belief that the future belongs to those who see possibilities before others. One prominent example of Intouch's implementation of this principle is their successful project, the "Zurich Airport Hotel." Switzerland, renowned for its AAA-rated status, low capital costs, stable currency, economic prosperity, and political stability, provides a secure environment for investment. Consistently ranked the number one airport in Europe by leading industry bodies, Zurich Airport presented a unique investment opportunity for Intouch Capital. The "Zurich Airport Hotel" project garnered tremendous success due to the high demand, owing to the asset's strategic location and its immense operating potential.
Another example that demonstrates this principle lies in the strategic acquisition of a residential building in Dubai. While the residential market witnessed a steady rise in prices across the city, Handa and Lalani astutely identified an unmet demand for housing within the middle market segment. Recognizing the potential, they perceived this property to be ideally suited for this specific group, considering both its favorable pricing and prime location. As a result of their foresight, they were able to secure a tenant for the building, achieving an impressive 18% yield against the initial cost.
What is more, Intouch shows a strong commitment to clients, which entails more than just delivering on promises and achieving profitable results. It involves identifying and offering unique value propositions, which set them apart from competitors. Intouch demonstrated this dedication by actively participating in a consortium of joint ventures, securing an entire building in Doha at a pre-launch discounted rate. As a result, the net return for their clients amounted to an impressive 68% over just four months.
Under the visionary leadership of Handa and Lalani, Intouch Capital continues to redefine investment practices. As the company grows from strength to strength, Intouch Capital's legacy is set to leave an indelible mark on the investment landscape.