The Bear Market Exposed and Unfiltered: Trader David Capablanca Spills Winning Short-Selling Tips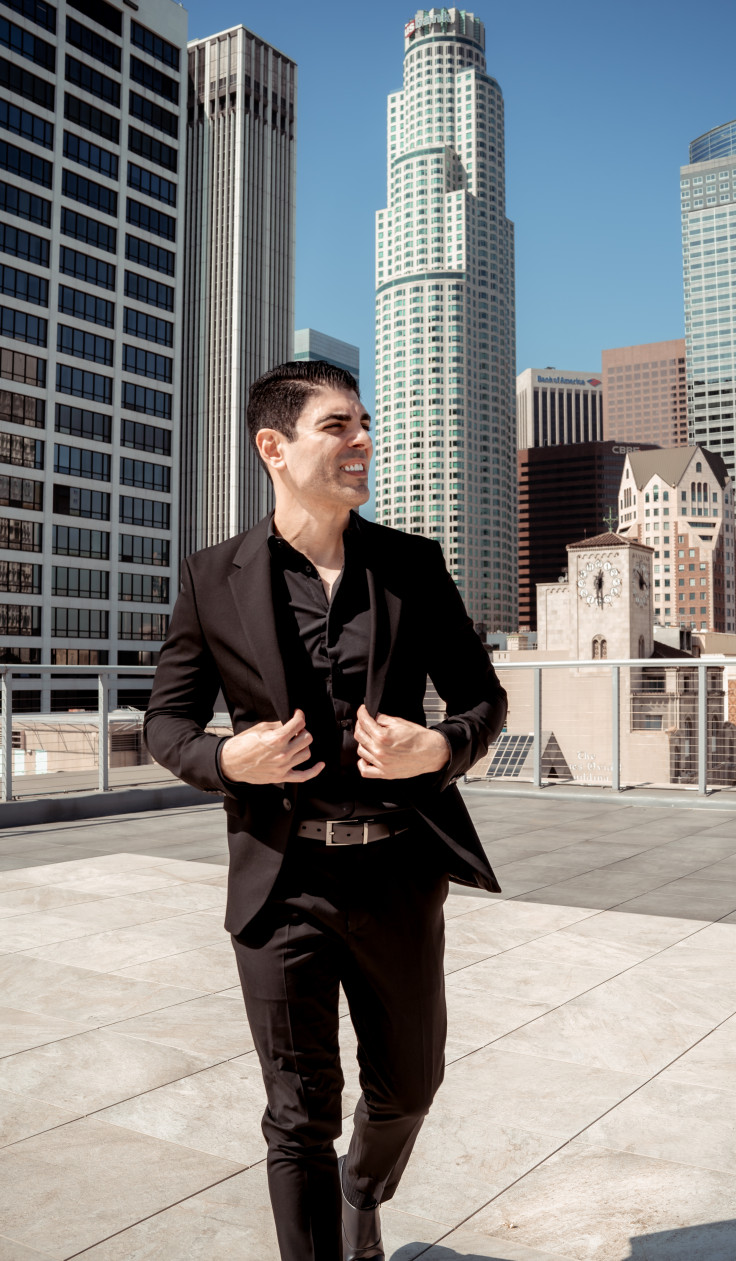 As any seasoned investor knows, the stock market is a notoriously fickle beast. Even the most challenging runs can come to a screeching halt, leaving traders scrambling to protect their portfolios and minimize losses. This is where the bear market comes in. Characterized by a widespread decline in stock prices, the market can wreak havoc on even the most carefully constructed investment strategies.
For a select few investors, this is not a cause for concern, but a chance to profit. Savvy traders can employ a strategy called short-selling, by which they can bet against the market and reap the rewards when stocks inevitably fall.
However, for those who struggle to keep up with current market trends and innovation, short-selling can be too complex of an adventure.
In order to bring the bear market closer to interested audiences and share the tips and tricks that can help people become successful short-sellers, architect-turned-day trader David Capablanca launched the Friendly Bear podcast.
Based in Los Angeles, and with three years of experience in the trading market up his sleeve, Capablanca first launched the podcast with the goal of sharing his own knowledge and experiences in order to make the path towards success easier for people who are still wet behind the ear.
Although he obtained a Master's degree in architecture at the prestigious UCLA, where he studied under renowned American architect Thom Mayne, enormous student loans and a disappointingly low salary forced Capablanca to make the radical decision to change his career. Already in his 30s, he was naturally concerned if he would be able to find a different calling and succeed in it, but luck would have it that he landed on the perfect territory - stock trading.
Capablanca enrolled in several courses, where he studied hard about the market, its recent trends and oscillations, and about short-selling, a technique in which he saw great potential. "When you're starting a business," he says, "the beginning is crucial. You can't afford to go bankrupt, or to expand too quickly. So, I had to remain cautious."
And caution paid off. Within a short time period, Capablanca was also able to move to Puerto Rico, where he learned from some of the world's best traders. "I was able to ask questions directly to people that have been in the market trading for 20 years, who have written many books about it," he explains, emphasizing the significance his experience in Puerto Rico had on his career.
While traders rushed to save their stocks in the 2016/17 crashes, and in 2020, Capablanca was able to put his knowledge to use and accrue profit. In 2020, for example, he achieved significant financial gain by short-selling biotech and pharmaceutical stocks that were surging due to companies trying to manage the COVID wave.
"When a biotech that has nothing to do with Clorox now wants to jump on the COVID-19 bandwagon and get into the Clorox business since there's lots of hype around it, that's when you know you're on to something".
The stock price shot up because of something so irrelevant and this grew his confidence in the short thesis. He combined all the knowledge he had over the few years of studying the market and would apply it in his short-selling position to capitalize well during those times. From there, his career took off, and he started to earn money that he would never be able to even dream of if he had continued to pursue his career as an architect. He shorted small cap listed companies who used hype to manipulate their stock prices to absurd levels behind covid related buzz such as clorox, masks, ventilators, sanitization, etc as the key things to look to short sell on short term parabolic runs.
The idea for the podcast came after Capablanca returned to Los Angeles. He first launched what he calls a "niche" podcast, named the Friendly Bear, where he focuses on serious trading, short-selling tricks, and exposing bad companies through YouTube videos. Owing to the connections he made in the trading industry, including people from huge short-selling hedge funds, Capablanca has been able to feature an array of field specialists in his podcast who can provide exceptionally detailed advice to the listeners.
And it's not just the listeners who are learning something new. "I interview a wide range of people," Capablanca explains. "And I'm genuinely curious about everybody I bring on. For example, there's an options trader. I don't trade options, but I wanted to see what he thought about the algorithms in stocks, and although it's a different algorithm than what I'm trading, I'm interested in how algorithms are designed."
As his following grew, more and more investors became interested in his work. Capablanca then decided to take his online presence a step further. "I realized the podcast is growing, and it still has room to grow. So, in the early days of Friendly Bear, every two weeks, my friend and I did a segment called MacroJabber." Before long, this new segment became its own podcast with the aim to provide value and entertainment by discussing all current topics and has become a one-stop shop for global news and events.
Listeners who tune in to either podcast will receive invaluable advice about economics and the stock market. Guided by Capablanca's expert questions, renowned businessmen share numerous pieces of advice to people who are just about to enter the trading market or those who wish to expand on existing knowledge.
When talking about his goals, however, Capablanca maintains he is not after money. While podcasting can be exhausting, the fact that people are increasingly tuning in is enough for him to keep feeling inspired and committed to those who trust him. David sees himself working tirelessly to become one of the best traders in the world but also looks forward to continuing to put out quality content for his fans on the podcast.
Most importantly, Capablanca's story of passion and determination, combined with his fearless spirit and dedication to his craft, prove that success is within reach for those willing to work for it.
FOR FREE to continue reading
✔️ Unlock the full content of International Business Times UK for free
offer available for a limited time only
✔️ Easily manage your Newsletters subscriptions and save your favourite articles
✔️ No payment method required
Already have an account?
Log in