How To Install Android 4.2.2 Jelly Bean On Samsung Galaxy S3 T-Mobile Variant (SGH-T999) Using CM 10.1 M3 Custom ROM [Tutorial]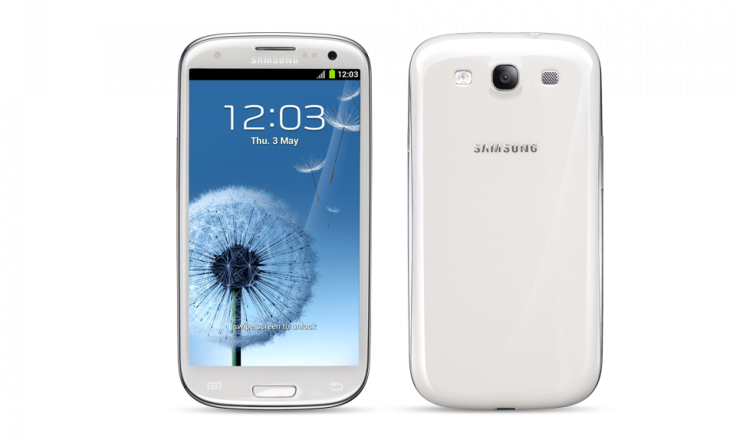 The CyanogenMod (CM) 10.1 M3 custom ROM based on the latest Android 4.2.2 Jelly Bean firmware update got released last week for the T-Mobile variant of the Samsung Galaxy S3 with the model number SGH-T999. Users of the particular handset can now download the new custom firmware build and install it on their device to experience new features.
"CyanogenMod 10.1 ROM is one of the few popular AOSP-based firmware that bring the pure Android experience for your phone with no Samsung skins or modifications," a Team Android report said. However, the CM 10.1 M3 custom ROM in question is one of those monthly builds that are released to let users try out new features added to the new ROMs.
The report pointed out that since this is a custom ROM, the CM 10.1 M3 would require a custom recovery like ClockWorkMod to flash the ROM zip and the Google Apps zip files on the device. Click here for more information.
In addition, being a nightly build, the firmware is likely to introduce errors like FC errors, boot loops and other bugs. Therefore, users are recommended to proceed only if they are aware of all the possible consequences of flashing this custom ROM. However, all these issues are expected to be resolved as development progresses.
Below is a tutorial explaining how to install CM10.1 M3 Android 4.2.2 Jelly Bean on the Samsung Galaxy S3 with the model number SGH-T999. But before trying out the process, users are advised to take note of the following aspects:
- Back up your data
- The device must have at least 80 percent battery power
- The USB Driver must be installed for the Samsung Galaxy S3 in your PC
- Enable USB Debugging via Setting > Developer options > USB Debugging
- Ensure your device is rooted and has ClockWorkMod Recovery installed
- In case you get stuck on boot or experience boot loop, perform wipe cache partition and wipe dalvik cache a few more times before rebooting
Users must remember that this tutorial is meant only for the Samsung Galaxy S3 (SGH-T999). It should not be tried on any other Android device.
Note: IBTimes cannot be held responsible if anything goes wrong. Users should proceed at their own risk.
Installation Tutorial
Step 1: Download the CM10.1 M3 Android 4.2.2 Jelly Bean custom ROM.
Step 2: Download Google Apps.
Step 3: Connect the Samsung Galaxy S3 to PC via USB.
Step 4: Copy all downloaded zip files to the SD card of your phone. But do not extract any files.
Step 5: Disconnect USB and turn off your phone.
Step 6: Boot into ClockWorkMod recovery in your Galaxy S3 by pressing and holding the Volume Up, Home and Power buttons at the same time till you see the Samsung logo on the screen.
Step 7: Release all three buttons for half a second and hold them again. You will get the ClockWorkMod recovery screen. Use the Volume keys to browse between options in recovery while using the Power key to select an option.
Step 8: Now perform the data wiping task. To do so, select "wipe data/ factory reset," then select Yes on next screen to confirm your action. After that, perform a cache wipe by selecting "wipe cache partition."
Step 9: Select "install zip from sdcard," then select "choose zip from sdcard." After that, locate the CM 10.1 zip file and select it by pressing the Power button.
Step 10: Confirm the installation by selecting Yes – Install _____.zip on the next screen. The ROM installation will begin.
Step 12: After the installation process ends, repeat Step 9 but with Google Apps zip file to install the apps package.
Step 13: Once the installation process is completed, go back to the main recovery menu and select "reboot system now."
The device will reboot and boot up into the customized CM10.1 M3 Android 4.2.2 Jelly Bean ROM. The first boot will take time.
[Source: Team Android]
© Copyright IBTimes 2023. All rights reserved.