How ISIS Governs Its Caliphate: Leaked Islamic State Document Reveals Blueprint For State-Building With Religious Fundamentalism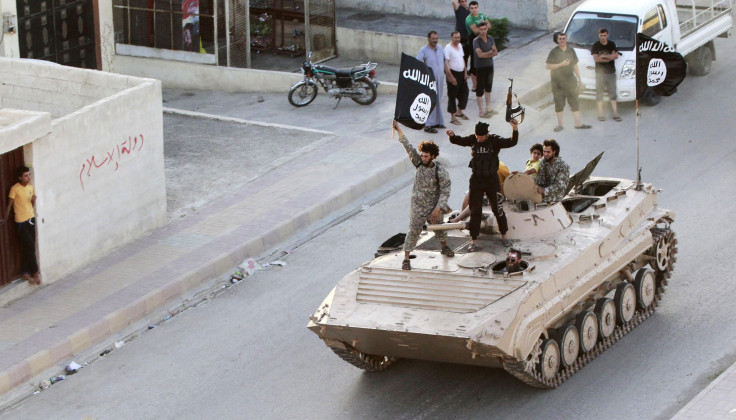 A recently leaked document from the so-called Islamic State group reveals how the militants have set out to build a state in Iraq and Syria, focusing not just on military expansion, but also on mundane matters like healthcare, commerce and job creation. The 24-page document, obtained by the Guardian, was published as a blueprint for state administrators months after the militant group declared its own caliphate in June 2014.
The document, as well as other internal documents that were initially obtained by Aymenn al-Tamimi, an academic researcher, before being handed off to the Guardian, showed that the group planned to set up a state rooted in a fundamentalist religious ideology. ISIS "is a project that strives to govern. It's not just a case of their sole end being endless battle," al-Tamimi said, the Guardian reported Monday.
The group's emphasis on state-building seems to set it apart from past terrorist groups, like al-Qaeda, which focused primarily on military strategy. The ISIS document includes plans for establishing foreign relations, centralized control over oil and other parts of the economy and creating food self-sufficiency. Specific details were not included and how well those ideas materialize on the ground is unknown, as refugees fleeing ISIS territory have frequently complained of over-taxation and poor management.
The document, titled Principles in the administration of the Islamic State, also offers recommendations for building a strong military, including plans for administering military camps. They appear to show that ISIS intended from the start to train children in war, and says they will receive training with light arms. "Outstanding individuals" will be selected to serve at checkpoints and patrols, the document stipulates. ISIS has frequently used child fighters in its propaganda.
"Far from being an army of irrational, bloodthirsty fanatics, IS [ISIS] is a deeply calculating political organization with an extremely complex, well-planned infrastructure behind it," Charlie Winter, a senior researcher at Georgia State University, told the Guardian.
Although ISIS has portrayed itself as a bloodthirsty militant movement, seeking expansion and confrontation, analysts have long speculated that behind the religious façade is a calculating leadership. While many of ISIS' leaders are believed to draw from former al-Qaeda members, from which the group split, many are also thought to have been former officials in Iraq.
The group has managed to expand its control across large swaths of Syria and Iraq over the last year and a half. Although the group has lost some of its grip in recent weeks, militants continue to administer large cities like Mosul and Raqqa, and have recently staged attacks outside their territory.
© Copyright IBTimes 2023. All rights reserved.